What are the best sleeping positions for lower back pain?
Suffering from lower back pain can be miserable – but how you sleep can play a huge part in helping to ease the symptoms.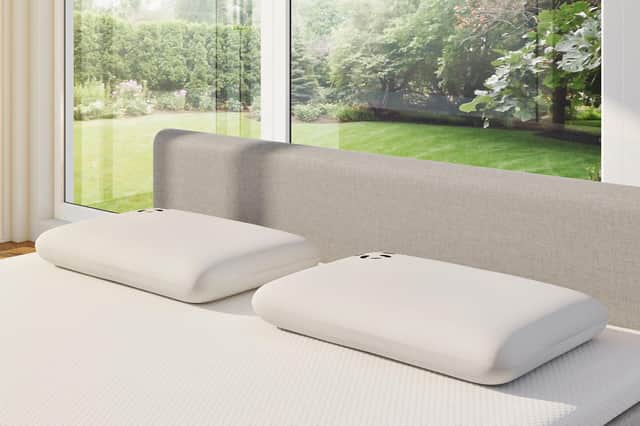 Almost two-thirds of adults can expect to have lower back pain at some time in their lives[1] and it is often caused by bad posture or awkward working or sleeping positions placing stress and strain on our bodies.
How you sleep can play a huge role in improving back pain – with the latest memory foam pillows helping to support your neck and correctly align your spine at night.
Panda London's award-winning memory foam pillow offers a unique sleeping experience, their supportive foam is designed to optimise neck, back and spine alignment. This helps improve your sleeping position, easing back pain and improving sleep.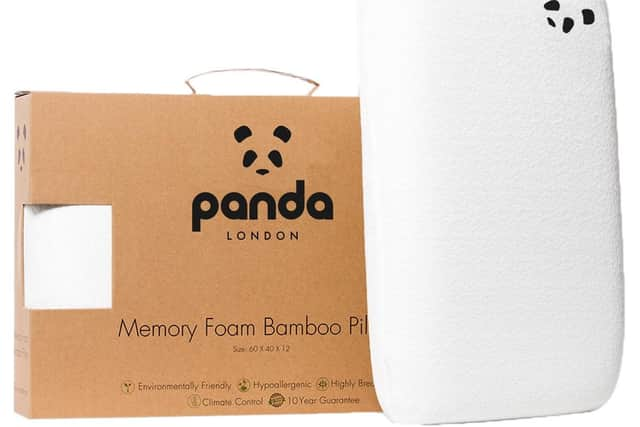 The best sleeping positions
Each Panda London pillow is made up of three layers of visco memory foam which uses the latest memory foam gel to mould around your neck and shoulders to relieve pressure points for the ultimate comfort in bed – making it ideal for those who like to sleep on their backs. For back sleepers, placing a pillow underneath your knees can also help to keep your spine neutral.
Side sleepers can also take comfort in the fact that the third-generation memory foam keeps your head and neck in perfect alignment while you sleep; sleeping on your side in the foetal position can be recommended for lower back pain.
While sleeping on your stomach can add stress to your neck, Panda London's supportive memory foam pillow accommodates stomach sleepers who don't need their head and neck raised as much as side or back sleepers, with the memory foam flattening as much as your body requires.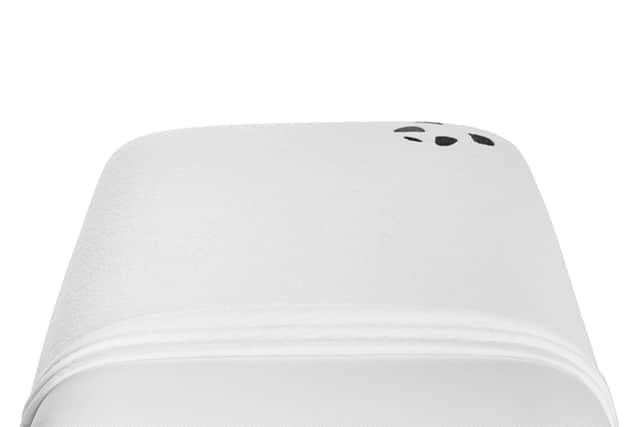 The Panda Memory Foam Bamboo Pillow provides firm, soft comfort and is incredibly durable so you won't have to keep changing your pillow: Panda London offers a 10-year guarantee so you can sleep with confidence that your pillow will stay supportive and comfortable for a decade and beyond.
Plus, because it comes with a removable bamboo pillow cover, it feels as soft as a feather while wicking away moisture and encouraging airflow to keep you naturally cooler. Bamboo fabric is hypoallergenic and naturally antibacterial, helping it to repel microorganisms and parasites like mites and even bed bugs, plus its in-built antimicrobial enzyme naturally deters the harmful bacteria known to irritate sensitive skin and cause unpleasant odours.
Not content with their award-winning bamboo pillow (which was named Best Eco-Friendly Pillow in the Best UK Mattress awards in 2021 as well as Best Pillow Overall in the 2020 Mattress Guide), Panda London are set to launch a new bamboo pillow for an even sounder sleep so watch this space!
Bamboo is the world's fastest-growing plant – growing up to three feet a day – but only needs a third as much water as cotton, plus it releases 30 percent more oxygen than hardwood trees. Bamboo products can be washed at low temperatures and dry rapidly without the need for fabric softeners or ironing, making them a low-energy option too. They even get softer with every wash!
All products are made from certified organic bamboo grown and produced without any harmful chemicals – meeting industry standards that ensure there are no harmful substances left in the fabric at the end of the manufacturing process.
In fact, Panda London are working as hard as they can to reduce the environmental impact at every stage of their products' lifecycles, from the forest to your front door. So far, they have protected more than 567,930 trees, removing almost 205,000 tonnes of CO₂ from the atmosphere – the equivalent to taking 123,654 cars off the road.
See the full range of bamboo bedding products including 100 percent bamboo bedding, towels, mattress toppers, and duvets at mypandalife.com
[1] https://cks.nice.org.uk/topics/back-pain-low-without-radiculopathy/background-information/prevalence/