If you've ever been in charge of cooking Christmas dinner, you'll know it can be a job that comes with its fair share of expectations.
From timings to techniques there can be a lot to keep on top of.
Luckily LondonWorld is here to help this Chrsitmas.
We've spoken to Masterchef The Professionals semifinalist and top cook Anastasia Brown - who has shared her top Christmas cooking tips with us.
Her own Christmas dinner is "traditional", she said, featuring a turkey with all the trimmings, pigs in blankets, chestnuts and red cabbage, followed by a Christmas pudding and Yule log.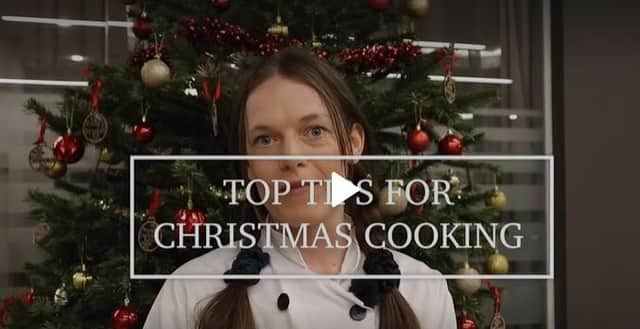 And Brown, who trained at the Leiths School of Food and Wine, in London, shared some of her advice on making the meal prep as stress-free as possible.
Top Christmas cooking tips
Make your gravy ahead of time;
Put butter under your chicken skin;
Prep beforehand, such as pre blanching your veg;
And make sure you've got a good knife for carving the turkey.
Keeping costs down
Make your own pigs in blankets from chipolatas cut in three;
Use the very cheapest wine you can find for gravy;
And shop at market stalls for your fruit and veg so you can get the exact amount you need.