Sell your car in London the fast and easy way with Motorway – free to use
Being a driver in or around Greater London has become more complicated since the millennium, and it can be hard to know how to plan for the changes.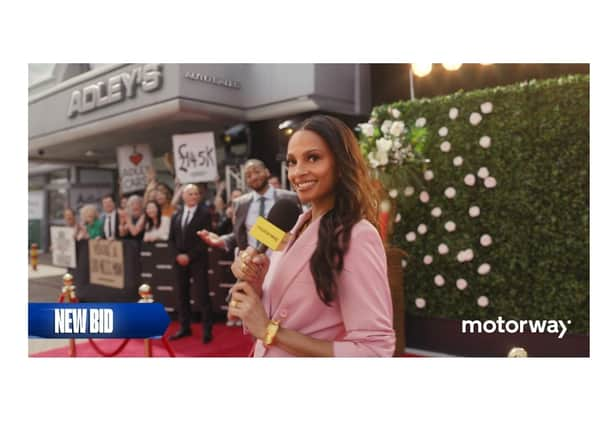 First, the Congestion Charge came in to combat traffic and pollution, and now in the 2020s ULEZ and Low Traffic Neighbourhoods (LTNs) have rerouted drivers again. Clean air policies such as these have been introduced over the past decade and a half due to the city's air quality registering higher than legally-safe levels of pollution.
Any motorists looking to adapt to London's new policies may worry that selling their car will be complicated and time-consuming. But, thanks to Motorway, this doesn't have to be the case. Motorway offers a fast, easy, and free service allowing car sellers to find a buyer on their platform from over 5,000 verified dealers around the UK. No matter where your buyer is based, they'll collect your car for free.
Motorway's network of verified dealers compete to give you their best price for your vehicle, whether or not it's compliant with ULEZ.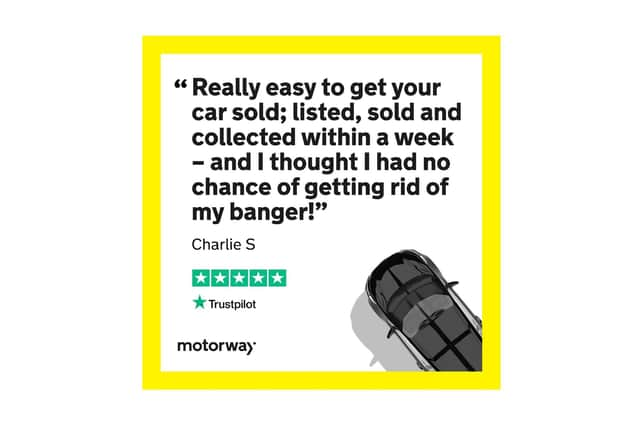 Read on for everything you need to know about selling a car in London.
When you sell your car on Motorway, dealers compete to give you their best price. And, thanks to its speedy and online car profiling process, you can have a sale agreed in as little as 24 hours.
To get started, just enter your reg and mileage on Motorway's website or in the app and you'll get an instant valuation for free. The valuation uses Motorway's unique smart tech, which analyses live sales data from its own platform for cars just like yours, to ensure the estimate you get is as accurate as possible, based on your car being in good condition.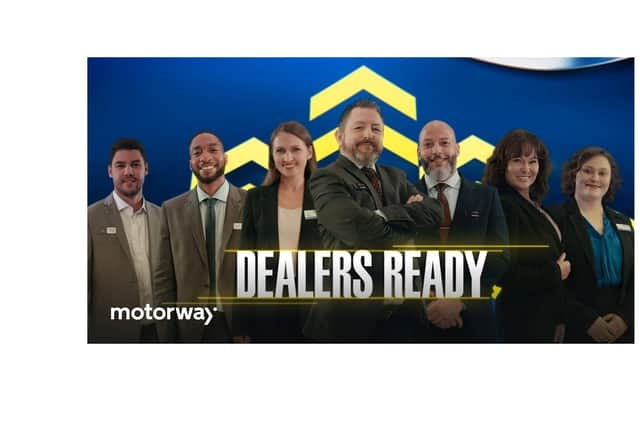 If you like the price, you can continue to profile your car in Motorway's app, which is available on the App Store and Google Play Store. All you have to do is select answers to some quick questions about your car's spec and condition, and take a few photos with your phone's camera.
Your car will then be entered into their daily online sale. Dealers will be shown your vehicle, and have the opportunity to send in their best price. Motorway sends you the winning offer at the end of the sale, and all you need to do to approve it is click the link in your email. Then it's just a matter of choosing a date and time for your buyer to come and collect your car – for free. You'll get the money straight into your bank account, and if your car is financed, the dealer will clear the remaining balance before paying you the surplus.
Selling your car within Greater London's ULEZ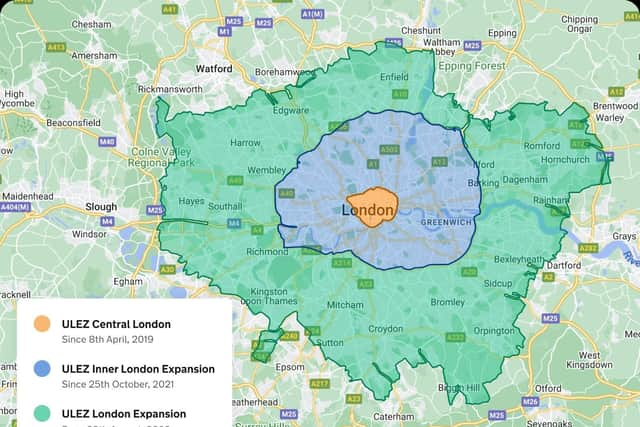 Since ULEZ expanded its boundaries to include all the boroughs in Greater London at the end of August 2023, more Londoners than ever are trying to work out whether it's best to sell their car. ULEZ may seem complicated, but here are the essentials you need to know.
Battery electric car/van – compliant – no charge
Petrol/petrol-hybrid engine car/van with rated Euro 3 standard or lower (typically made before 2006) – non-complaint – £12.50 daily charge – £180 penalty charge, halved to £90 when paid within a fortnight
Petrol/petrol-hybrid engine car/van rated Euro 4 standard or higher – compliant – no charge
Diesel/diesel-hybrid engine car/van rated Euro 5 standard or lower (typically made before 2016) – non-complaint – £12.50 daily charge – £180 penalty charge, halved to £90 when paid within a fortnight
Diesel/diesel-hybrid engine car/van rated Euro 6 standard or higher – compliant – no charge
It's essential to check your compliance if you want to avoid fines. Non-compliant cars on the road are detected by Automatic Number Plate Recognition (ANPR) cameras, and fines are sent out to the registered address of the vehicle's keeper. If your paperwork isn't up to date, or the fine doesn't land on your doorstep, you're still liable for paying it, and the charge could escalate to higher than £180.
The good news for anybody with a non-compliant car is they still have options. All Londoners are now eligible to apply to TfL's scrappage scheme, wherein you can get up to £2,000 to scrap your old car, or much more for a van or minibus. If you think you should be able to get much more than £2,000 for your vehicle, though, you can of course sell it – and where better than a marketplace of buyers from all over the country?
When you sell your car on Motorway, dealers thoughout the UK have the opportunity to purchase it. That means that living in or near a Clean Air Zone or Low Emission Zone doesn't automatically make it more difficult for you to sell a non-compliant car. You're likely to get a much better price by selling your vehicle to a verified dealer than by using a scrappage scheme, unless your car is a write-off, significantly old (i.e. ten years or more) or high in mileage.
Cars from big cities tend to have a lower mileage-to-age ratio, making them more appealing to dealers. So, you could be surprised – get a free valuation today to plan the best way to sell your car in London.
London's top car sales on Motorway
Londoners sell all sorts of cars on Motorway, from Abarths to Volvos, to dealers based all over the country, including Scotland and Wales.
The highest-selling models so far have been Volkswagen Golf, Range Rover, and Mini Cooper. These are all in the UK's top 10 popular models, and are unlikely to dip in popularity with car dealers any time soon.
The bestselling car colour in London on Motorway is far and away black, a popular and neutral colourway that appeals to all buyers. Grey and silver collectively come in a little above black, and are also very common finishes for higher-value vehicles.
Petrol engine cars have the highest-volume sales in London to date, followed by diesel, although with ULEZ expanded throughout Greater London from August 2023, new fuel-type trends are likely to emerge. Used, compliant cars such as hybrids, EVs, and newer petrol and diesel vehicles will sell particularly well, as new EVs are so costly to purchase.
In fact, in 2022, Motorway named London as the UK's best city for EV-readiness. This was based on an index of new and used EVs, charger availability per person, and clean air policies. EV ranges are increasing all the time, making electric cars more and more viable outside of the capital, which has the highest density of chargers, though it can be harder for Londoners to set up driveway charging.
If you're looking to sell your car or van in London, look no further than Motorway. Get started today with an instant, free valuation.