Today (December 20) Art on the Underground has announced its programme for 2023. The name for the programme was previously called 'Platform for Art', but recently changed its name.
Art on the Underground commissions temporary and permanent artworks for London Underground, as well as commissioning artists to create covers for the Tube map, one of the largest public art commissions in the UK.
It invites artists from all walks of life to create projects for London's Underground that are seen by millions of people each day, changing the way people experience their city.
Eleanor Pinfield, Head of Art on the Underground, commented: "Bringing leading international artists to the spaces of London Underground, the 2023 programme invites a focus on the collective experience of the Tube environment, exploring the imaginary and physical terrain of the spaces we travel through every day.
"These major new artworks re-cast the Tube as a site for collective voices, for contemplation and revelation and for the retelling of stories. The 2023 programme brings unmissable artworks to the city, encouraging us all to explore and enjoy what London has to offer."
What is the Art on the Underground programme for 2023?
Some major commissions have been made for next year. Some of the biggest include new commissions for the pocket tube map, as well as mythologies of the tube environment and more.
A major project with British artist and Turner Prize nominee Monster Chetwynd along the 60 metre long disused platform at Gloucester Road station on 18 May 2023.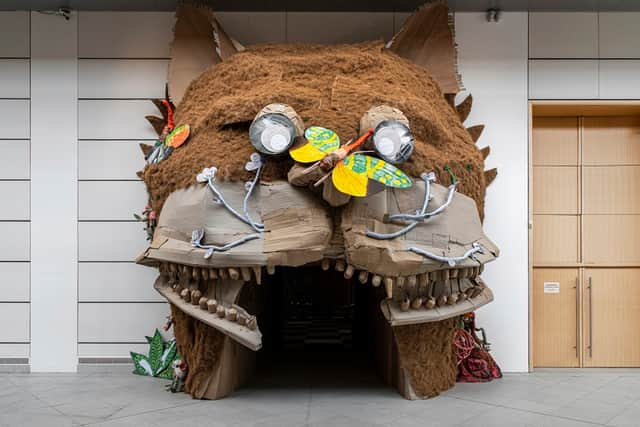 Barby Asante will develop her seminal work 'Declaration of Independence', with a major performance in September 2023 at Stratford station.
For his first international public commission, Italian artist Jem Perucchini will create a new artwork for Brixton station in November 2023.
American artist Sharon Hayes and British artist and photographer Joy Gregory will create new commissions for the pocket Tube Map.
The launch of a series of artist-led collaborations with the Greater London Authority's (GLA) Community Spaces at Risk Team, bringing new audio works to the city. The first commission in the summer of 2023 will be with Shenece Oretha.
Canadian-Korean artist Zadia Xa will create new work for Aldgate East Tube station in March 2023 which focuses on the mythologies of the Tube environment, in dialogue with her installation at the neighbouring The Whitechapel Gallery.