What The Gut? Inside Soho's museum all about the health of your insides
What The Gut? Museum has been launched by Activia yoghurts, in partnership with TV's Dr Zoe Williams.
Watch more of our videos on Shots!
and live on Freeview channel 276
Visit Shots! now
Visitors to Soho this week can explore their own insides at a pop-up museum all about the human gut.
What The Gut? Museum is at 59 Greek Street on Wednesday and Thursday (February 15-16) this week.
It has been launched by Activia yoghurts, in partnership with television's Dr Zoe Williams,
Gut feelings
According to a survey, 82% of Londoners agree it's important to look after the gut, but 49% don't know where to start.
Just 51% said one of the gut's main roles is to digest food and of those claiming to know which parts of the body make up the 'gut', a fifth incorrectly stated that the gallbladder is part of the gut, and a further 10% wrongly said that the liver is. 45% had no idea the small and large intestines are important components of the gut.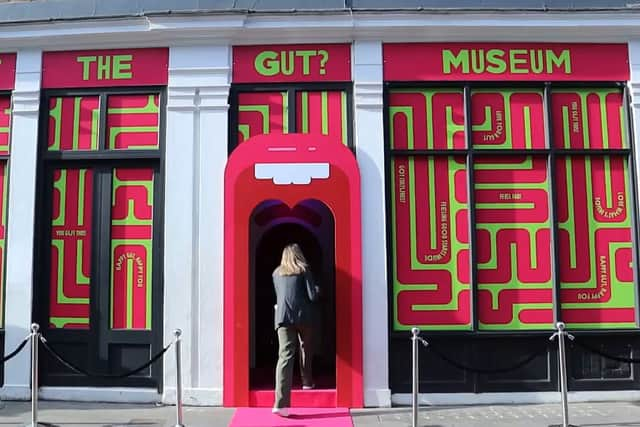 Activa
A spokesperson for Activia yoghurts said: "As the research suggests, there is an awareness that gut health is important, but not enough clear information to support people in taking care of their gut.
"The aim of the museum will be to help people navigate gut health in a fun, accessible and educational way whilst equipping people with the information to look after it.
"There are a lot of things you can be doing to ensure you keep your gut healthy and a little bit of knowledge goes a long way.
"It's important to have open discussions about gut health in order to raise awareness and really break the taboo."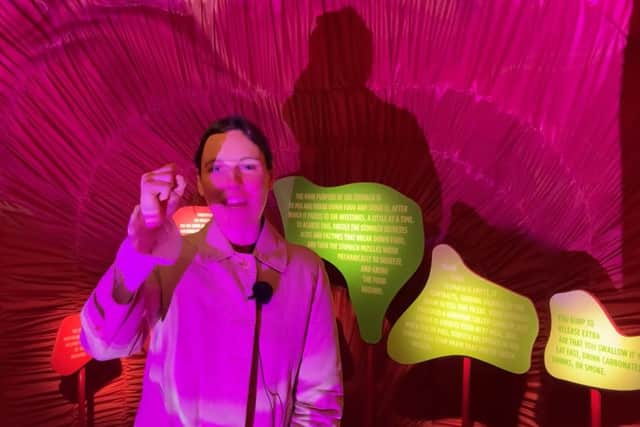 Gut health symptoms
The study found 76% of Londoners don't prioritise gut health, with 44% saying they would only worry if their GP told them to. This is despite many suffering with symptoms which could indicate gut issues, such as heartburn (30%), fatigue (20%), bloating (18%) and constipation (16%).
Of those with symptoms, only 46% have tried to do something about it.
The study carried out through OnePoll identified what those Londoners polled consider to be the best ways to maintain a healthy gut. These include drinking more water (38%), consuming fibre (24%) and eating food such as whole grains, bananas and greens (30%), all of which are ways to help keep your gut healthy.
Visiting the museum
A spokesperson for Activia said: "As a brand we are passionate about good gut health for all and we want to mobilise conversation in this area with our What the Gut? Museum.
"The gut plays such a significant role in the body. It is vital we make it a priority.
"Make 2023 the year you look after your gut, it's more important than you might think!"
Book your tickets to the Activia 'What the Gut?' Museum now. Tickets will be free to the public and are available here.
What to look out for:
Skin issues. eg acne/dry skin