All London children aged between one and nine will be offered a booster vaccination against the polio virus from this week, it has been confirmed.
The warning comes after the UKHSA underwent routine surveillance of wastewater from February, with a mutated version of a strain discovered earlier in the year becoming more prominent towards the end of June.
The last case of polio in the United Kingdom occurred in 1984 and the country was deemed "polio-free" from 2003.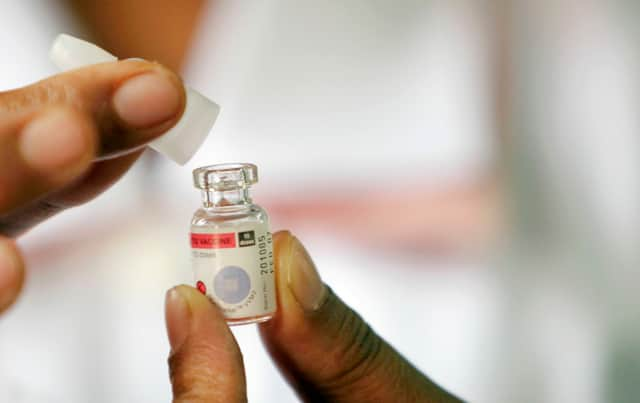 Where has the poliovirus been found?
The boroughs where at least one case has been discovered are:
Barnet
Brent
Camden
Enfield
Hackney
Haringey
Islington
Waltham Forest
The agency says it is normal for one to three "vaccine-like" polio viruses to be detected each year in UK sewage samples, but these have always been one-off findings that were not detected again.
These previous detections occurred when an individual vaccinated overseas with the live oral polio vaccine (OPV) returned or travelled to the UK and briefly 'shed' traces of the vaccine-like poliovirus in their faeces.
The detection of a vaccine-derived' poliovirus type 2 (VDPV2) suggests north and east London residents carrying the virus are now shedding the type 2 poliovirus strain in their faeces.
The UKHSA said a further 15 sites in London will start sewage sampling in mid-August, and 10 to 15 sites will be stood up nationally to determine if poliovirus is spreading outside of London.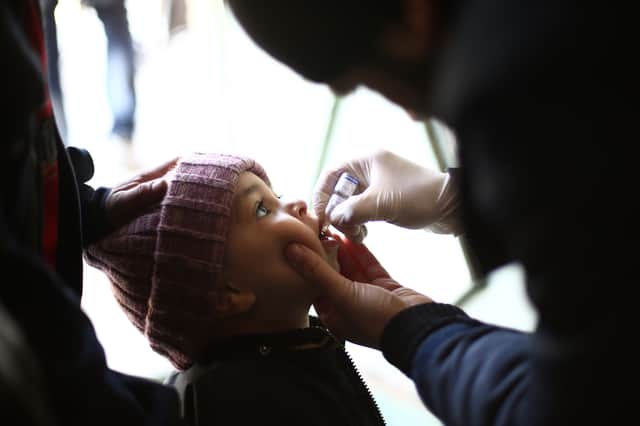 How can I get my child vaccinated against polio?
The vaccination programme will start in the boroughs where polio has been detected, followed by a "rapid rollout across all boroughs".
The NHS will begin reaching out to the parents of children aged under five who are not up to date with their polio vaccinations, to invite them for jabs.
The UKHSA also asked parents to check their children's vaccination status in the red book, and contact their GP to book in vaccinations if their child is not fully up to date.
Jane Clegg, senior nurse for NHS London, said: "The majority of Londoners are fully protected against polio and won't need to take any further action, but the NHS will begin reaching out to parents of children aged under five in London who are not up to date with their polio vaccinations to invite them to get protected.
"Meanwhile, parents can also check their child's vaccination status in their Red Book and people should contact their GP surgery to book a vaccination, should they or their child not be fully up to date."
How will these new polio cases affect London?
The virus has only been detected in sewage samples and no associated cases of paralysis have been reported – but investigations will aim to establish if any community transmission is occurring.
It has led to an additional booster vaccination for those aged between one to nine years old offered to safeguard from any further outbreaks in the city.
On rare occasions, polio virus can cause serious illness, such as paralysis, in people who are not fully vaccinated.
Despite its highly-transmissible nature, Dr Vanessa Saliba, Consultant Epidemiologist at UKHSA, has urged Londoners not to panic, but to remain vigilant.
She said: "Vaccine-derived poliovirus is rare and the risk to the public overall is extremely low. Vaccine-derived poliovirus has the potential to spread, particularly in communities where vaccine uptake is lower.
"On rare occasions it can cause paralysis in people who are not fully vaccinated so if you or your child are not up to date with your polio vaccinations it's important you contact your GP to catch up or if unsure check your Red Book."
"Most of the UK population will be protected from vaccination in childhood, but in some communities with low vaccine coverage, individuals may remain at risk," she added
What are the polio symptoms?
The World Health Organization states that polio has historically mostly affected children aged five and under. They typically developed more severe symptoms compared to adults.
Most people who have a poliovirus infection will not present any symptoms, but 25% will develop symptoms. Some notable symptoms of poliovirus include:
fatigue
headache
fever
stiffness of the neck
Vomiting
In more severe cases, people with polio may develop paralysis. According to the WHO, 1 in 200 infections leads to paralysis.
Additionally, of the paralyzed people, 5% to 10% die when their breathing muscles become immobilised.