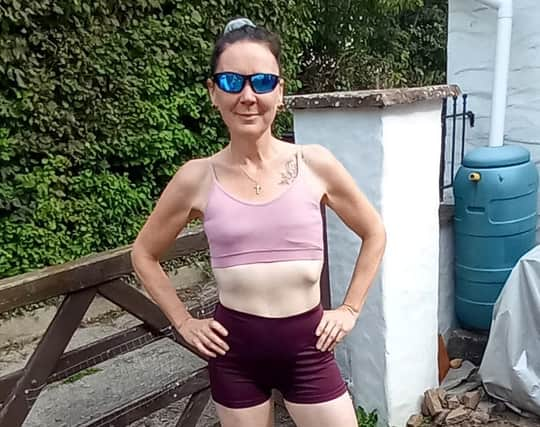 A brave mum is taking part in this weekend's London Marathon just days after having radiotherapy.
Keen runner Louise Butcher, 49, was diagnosed with lobular breast cancer in April 2022.
She's since had both breasts removed and completed an intensive period of radiotherapy - finishing her treatment on Tuesday (September 27).
But Louise has not let illness stop her from running - and is taking part in the London Marathon today.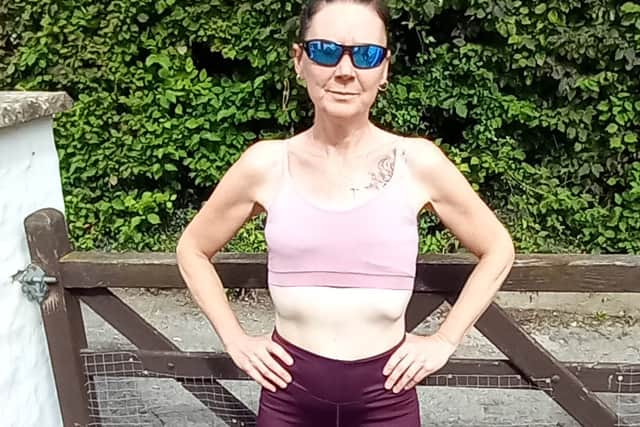 She is running virtually, which means she will follow a 26.2 mile course in and around her hometown in Braunton, Devon.
Her route is tracked using GPS data, which is uploaded to a site where race officials can track and submit her time.
Louise is doing the run to raise awareness among women about the dangers of undiagnosed cancers.
She says her cancer didn't show up on a mammogram carried out just a month before her diagnosis.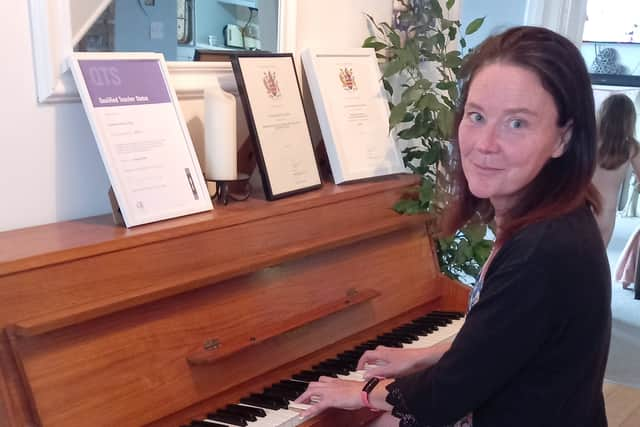 Louise said: "I actually had only had a mammogram in March which showed up as clear.
"It doesn't appear on mammograms due to the way the cancer develops.
"I found a little lump on the side of my breast in the shower and thought nothing of it, but then they did an ultrasound and found the cancer.
"It grows in little lines which makes it really hard to identify because there are rarely any real obvious tumours or bumps to make it obvious.
"That's why it's so important that people check their bodies for the signs of cancer."
Determined to beat her cancer, Louise has been keeping up with training for the marathon - running 17 miles last week before her radiotherapy treatment began.
She says running has helped her recovery, and gave her something to work towards during her treatment - but does worry she will be too tired to run.
She said: "It's all just a bit crazy, but to be honest I've been training really hard and ran 17 miles last week which was fine, so I'm just hoping I'm not too tired for Sunday.
"I've got people sponsoring me which is really motivating, and I really don't want to let people down.
"Being able to do the London Marathon only months after such massive surgeries and radiotherapy is amazing for my mental health."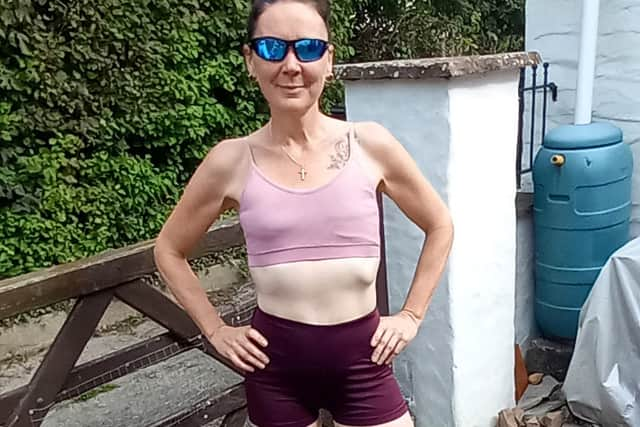 Louise continued: "Picking up running again three weeks after each surgery definitely made me feel like I healed quicker, so I'm hoping it's the same with the radiotherapy.
"I know that the removal of my breasts, with a lot of women, would really affect them, and I was told I should have reconstruction surgery after.
"I decided not to though, because I didn't want it and all I really want to do is get rid of the cancer and live.
"With everyone who has breast cancer I feel, the priority is always just removing the cancer first.
"Losing your breasts is awful - but better than dying."
She added: "Going through all this with such young kids was awful though.
"But they're really proud of my running, especially my son who is also a runner - they can't wait for me to complete the marathon.
"It's going to be such a fun day, but something so positive at the end of something awful."
Louise is raising money for local charity Over and Above based in Barnstaple, Devon, which aims to help those with cancer, providing additional treatment and supporting people during their recovery from the disease.