The ONS' infection survey has estimated that on Sunday, December 19, 828,300 Londoners had Covid-19.
This is an astonishing 9.5% of the capital's population, and shows how Omicron has ravaged the capital.
That equates to one in 10 Londoners having the virus.
This has shot up from just 1.4% of the population - or one in 70 - just a month before.
Across England, one in 35 people were estimated to have Covid last wee
He revealed that last week, the number of Covid-19 patients in London hospitals had gone up 29% - the largest rise in England.
Mr Khan said: "The surge in cases of the Omicron variant across our capital is hugely concerning, so we are once again declaring a major incident because of the threat of Covid-19 to our city.
"The Omicron variant has quickly become dominant with cases increasing rapidly and the number of patients in our hospitals with Covid-19 on the rise again.
"We are already feeling the impact across the capital and while we are still learning about this variant, it's right that London's key agencies work closely together to minimise the impact on our city, including helping to protect the vital vaccination programme."
Major incidents were previously called for Grenfell Tower and terror attacks, and means a strategic coordinating group will be established with a government representative on board.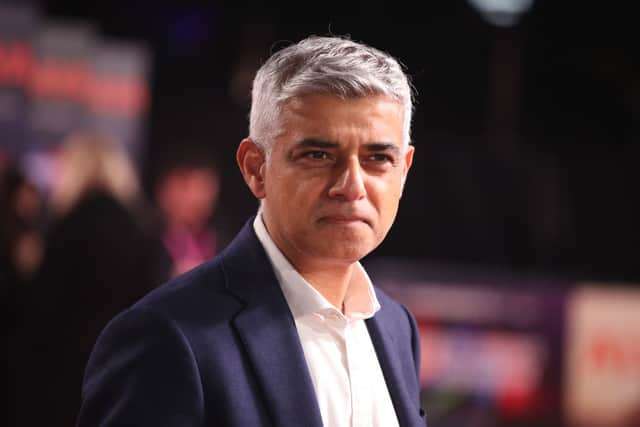 Every area saw a significant increase in coronavirus cases, with 20 boroughs having their rates more than double - and eight having the rates triple.
The only two local authorities outside London in the UK's top 20 Covid hotspots were Brentwood and Elmbridge, which border the capital to the east and south-west.
The capital had a lower proportion of over 50s, and adults, with the booster than the rest of the country.
Mr Khan encouraged Londoners to get their booster jabs.
He said: "We know that the vaccine offer our best defence against the virus," he said.
"There are now more clinics in London delivering vaccines than at any point during the pandemic.
"I urge all Londoners to book their appointment or to go to one of the many walk-in centres across the capital as soon as you can."