Despite data suggesting that infections are falling, health bosses are predicting a surge in the number of people catching Covid and flu in both the autumn and winter.
The UK recently had the green light for Moderna's 'bivalent' vaccine, which can target both the Omicron strain, which ran riot at the start of the year and the original Covid-19 strain.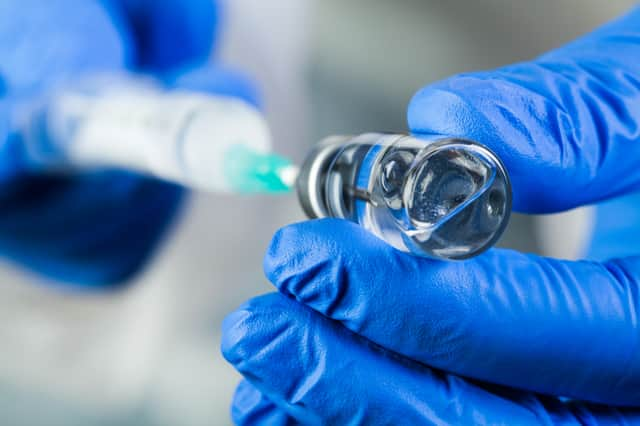 However, it has only been given the green light and there is not enough of the vaccine to protect all of those aged over 50, with people encouraged to accept whichever booster they're offered.
Who is eligible for the autumn booster?
As it has been with the vaccine and booster rollouts, the most vulnerable will be prioritised, as well as care home staff.
Adults aged over 50
People aged 5 - 49 years old with health conditions that put them at risk (including pregnant women)
Care home staff
Frontline health and social care workers
Carers aged 16 - 49
Household contacts of people with weakened immune systems
Where can I get the booster in London?
Costa Embankment event - 17 Embankment Place, London, WC2N 6NN
Berwick Street Market event - Berwick Street, London, W1F 0DL
Essentials Pharmacy - 169 Drury Lane, London, WC2B 5QA
Boots Fleet Street-Closed 11:30 - 12:30 - 120 Fleet Street, London - Fleet Street, EC4A 2BE
Vaccine bus Leather Lane - Leather Lane, London, EC1N 7TJ
PORTMANS PHARMACY - 93-95 TACHBROOK STREET, PIMLICO,LONDON, SW1V 2QA
St George's Pharmacy Southwark (Pfizer) - 46 St George's Road, London, SE1 6ET
Sloane Square event (Moderna 18+) - Sloane Square, London, SW1W 8NS
Vaccine bus Ampthill Estate - Ampthill Square Estate, London, NW1 2JR
St Luke's Community Centre - 90 Central Street, London, EC1V 8AJ
Eldred Drive Pharmacy - (closed 12.30-2pm) - 25 Eldred Drive, Orpington, London, BR5 4PE
Morden Assembly Hall Vaccination Centre (Hilton) - MORDEN ASSEMBLY HALL VACCINATION CENTRE, MORDEN, SM4 4SP
Pearl Chemist-Surbiton - 11-13 The Broadway, surbiton, KT6 7DJ
PSM PHARMACY (Tolworth) (16+) - 388 Ewell Road, Tolworth, KT6 7BB
St Christophers Church (Wallis Jones Pharmacy) - St Christophers Church, Claygate lane, Hinchley Wood, KT10 0AQ
A P CHEMIST LTD - 129 HIGH STREET COLLIERS WOOD, LONDON, SW19 2HR
Pearl Chemist - 159 Mitcham Road, Tooting, SW17 9PG
To view other sites that are just outside of London and the closest one to you via postcode, visit the NHS website.
How do I book my autumn booster?
Those eligible for their autumn booster first will receive letters that will invite people to book their jobs and will start landing on doormats on Wednesday, 7 September.
People are being asked to wait for their invitations before booking an appointment.
What are some side effects of the booster jab?
Having a painful, heavy feeling and tenderness in the arm where you had your injection – this tends to be worst around 1 to 2 days after the vaccine
Feeling tired
Headache
General aches or mild flu-like symptoms
To help aid the discomfort you may feel from the jab, it's advised to rest and take paracetamol.