Covid-19 'not over' as cases RISE in all London boroughs amid new 'Deltacron' variant BA.2
A new strain of the Omicron variant, known BA.2, emerged earlier this year, which has seen another peak in infections and hospitalisations.
Watch more of our videos on Shots!
and live on Freeview channel 276
Visit Shots! now
Coronavirus case numbers have risen again in the last few weeks, after the UK ended legal Covid-19 restrictions and a new 'Deltacron' variant has emerged.
Experts warn a fourth jab will start being offered to elderly and vulnerable people later this month, while the young and healthy will begin being jabbed this autumn.
Case rates have also risen between 23% and 93% in every borough in the capital.
LondonWorld has looked at the latest data, to analyse where we are now with the disease.
Here's everything you need to know about Covid-19 rates in London.
Why is Covid-19 increasing again?
Covid-19 cases have been slowly creeping up since late February.
This coincides with the UK government deciding to drop the legal restrictions on our lives.
However, while some blame the changes to rules around mask-wearing, self-isolation and free mass testing for the spread, others say there is another explanation.
A new strain of the Omicron variant, known BA.2, emerged earlier this year.
It has seen another peak in infections and hospitalisations.
People have also been less cautious following the end of legal restrictions, with a more relaxed attitude to social distancing and other precautions a potential driver of the disease.
How many Covid-19 cases are there in London?
So what does this mean for London? Cases have risen in the city, like elsewhere in the UK.
Experts at City Hall keep track of coronavirus case data and track it on a live dashboard.
Here are the key points you need to know:
Daily number of people testing positive for Covid-19 in London was 9,644,
On Wednesday, March 16, nine people in London died after a positive Covid-19 test,
London has seen more than 2.6m total cases to date (15.8% of England's 16.8m)
There were 45,075 new cases in the week March 5-11, or 501 per 100k population,
Rates have increased from 30,258 cases and 336 per 100k for the previous week,
On March 16, there were 1,902 Covid-19 patients in hospital in London and 102 patients on ventilators - compared to 1,641 and 91 respectively the week before.
But how does this all compare to England as a whole? Well, cases have also risen UK-wide.
In England from March 5-11, there were 328k cases, or 580 per 100k population.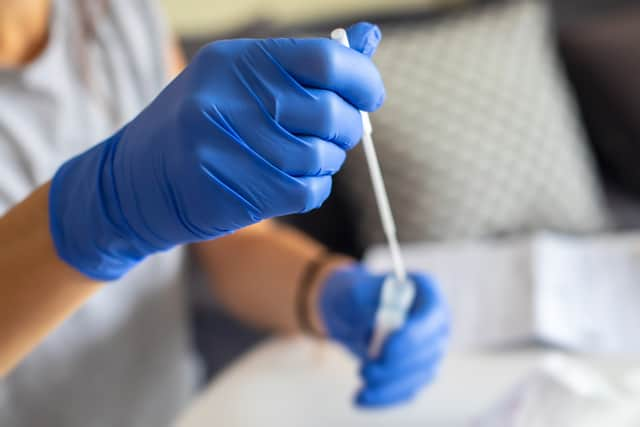 This was a rise on the 198k cases and the rate of 351 per 100k the previous week.
However, not all of the capital's 9.5m Londoners are fully vaccinated.
As of March 15, 6.4m people have had their first dose, while 5.95 have had two doses - and just 4.2m have received a third or booster dose.
What are the case rates in my areas?
So how worried should you be? That depends on where in London you live, work and travel.
The borough in the city which has seen the biggest percentage increase in case numbers in a week is Bexley, in south-east London, which saw a 93% rise.
This was followed by Bromley, with a 74.5% rise, and Sutton, which saw a 71.3% increase.
While Merton, with 70.9%, and Havering, with 62.0%, saw the fourth and fifth biggest rises.
On the other end of the scale, Tower Hamlets saw a rise of just 23.2%, while Westminster and Hackney and the City of London, saw cases increase by 25.9% and 31.8%.
While Newham and Ealing saw rises of 34% and 37.3%.
What is the government saying?
Health secretary Sajid Javid said: "The latest advice is that there should be a second booster, or a fourth dose, but to focus on those over 75, those in care homes and who are immunosuppressed.
"We will start that by the end of this month. That's what we've said and we're completely on track for that.
"It's possible that at some point they will and they've been clear in their most recent advice that towards the end of this year, in the autumn, there will be a need to give a lot more people a booster."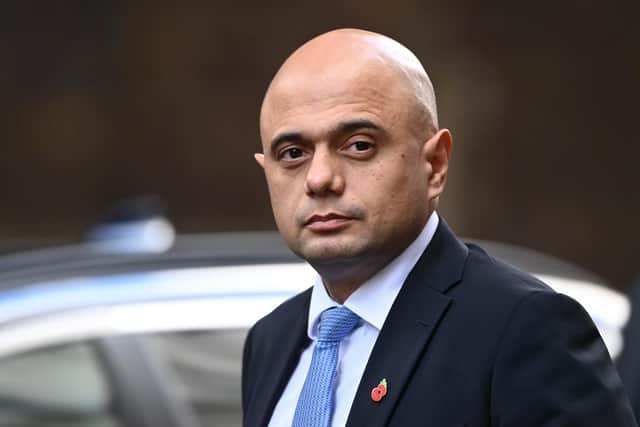 On March 10, Dr Jenny Harries, UK Health Security Agency (UKHSA) chief executive, said the data that week confirmed "cases have declined substantially" after the Omicron peak.
But she admitted: "The increasing presence of the BA.2 sub-lineage of Omicron and the recent slight increase in infections in those over 55 shows that the pandemic is not over and that we can expect to see Covid-19 circulating at high levels.
"Vaccination remains the best way to protect us all from severe disease and hospitalisation due to COVID-19 infection.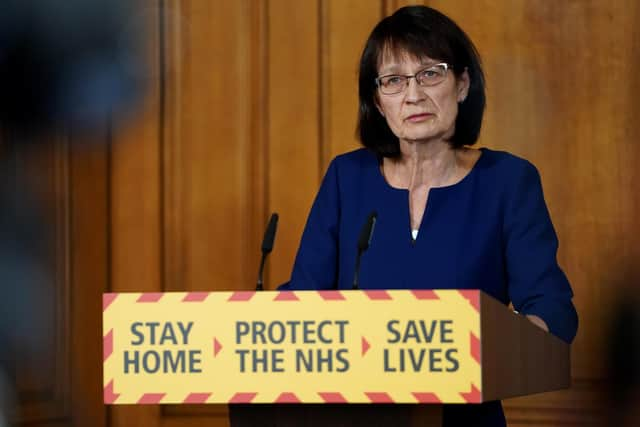 "We urge you to come forward for your primary or booster doses straight away if you have not already done so."
While Professor Kevin Fenton, public health regional director for London, wrote on Twitter: "Londoners - Covid-19 is still at high levels in the city, and case numbers and hospitalisations are starting to tick upwards.
"We're keeping a close eye on the data, but here's what you can do to keep safe.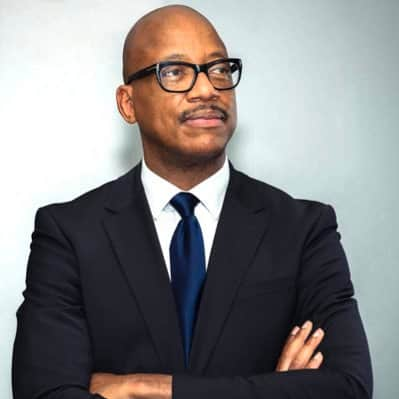 "Covid-19 test kits are still freely available to all Londoners via http://gov.uk until 1st April.
"You can still order lateral flow tests to check whether you have the virus even if you have no symptoms. And you can still order a PCR test to your home if you do have symptoms.
"If you do test positive, either by LFD or PCR, you should stay at home and avoid contact with others.
"Vaccination remains our first and best line of defence against becoming infected and potentially seriously unwell with Covid-19.
The UKHSA is urging Londoners to get vaccinated and boosted; to stay at home if feeling unwell and ensure they let fresh air in.
People are also still advised to wear face coverings and wash their hands regularly.
Are you worried about the rise in Covid-19 in London? Let us know your thoughts at [email protected].