GCSE Results 2022: when London students will find out their results - GCSE grading and how to appeal
GCSEs have been put on hold in recent years due to the Coronavirus pandemic
Watch more of our videos on Shots!
and live on Freeview channel 276
Visit Shots! now
Grade boundaries for this year's results are to be slightly more generous, due to the difficulties faced by the Covid-19 pandemic.
Students will be hoping to potentially move on to the next stage of their education, whether that be at college, sixth form or elsewhere.
With results day just around the corner, here's all you need to know.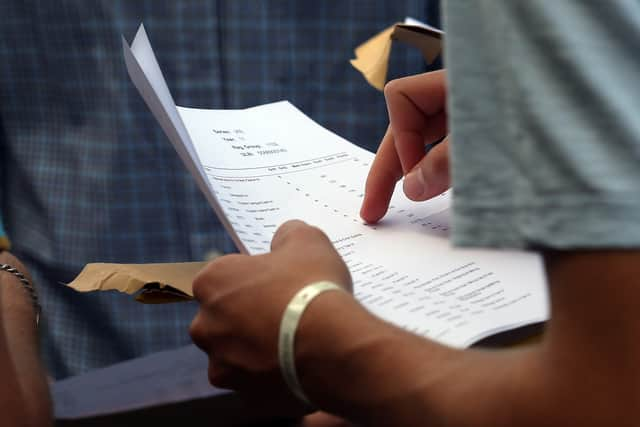 When can London students collect their results?
Pupils will be able to collect their results on Thursday, 25 August at 8am.
How do I collect my results?
Students will be able to collect the results from the school they attend.
If you're unable to collect your results on results day, you can nominate someone to collect them for you, or ask your school if you can view them online.
Have grade boundaries changed this year?
Grade boundaries, which are the number of marks needed for a certain grade have been altered this year to reflect on what has been a tough couple of years for the education sector, in which pupils' learning has been severely affected.
The relaxed boundaries means students may need fewer marks to reach a certain grade, or if someone is on the cusp of the grade boundary above, they may be favourably looked on than in previous years.
Early predictions suggest that overall results will be lower than in the last two years, when grades were based entirely on teacher assessments.
However, overall results are expected to be better than 2019, the last year exams were held before the pandemic hit.
What is the grading system?
In 2018, the grading system changed from letters to numbers.
A controversial move, Wales kept its letter-based grading structure, while Northern Ireland opted for a mixture of letters and numbers.
In England, numbers took over, and here's what they are compared to letters.
A* - 9
A - 8 
B - 6
C - 5 strong pass, 
D - 4 standard pass
E - 3
F - 2
G - 1 
U - U
How to appeal your results
If you believe a mistake has been made, you can challenge the grade.
To appeal, contact your school, and they can request that the exam board review the marking of your exam entry, according to the government website.
According to the government website: "The exam board will check your work for marking mistakes. Your mark may change if they find any.
"If your mark changes your overall grade may also change. Your new grade could be higher or lower than the original."
If your grade does not change as a result of a challenge, you may have to pay a fee. But, check with your school beforehand regarding if this may occur.