Shocking statistics revealed by ESRI: Gambling addiction on the rise in Ireland
Problem gambling is on the rise in Ireland, a new study has revealed. The study, which surveyed over 2,000 individuals, showed that 1 in 30 adults suffers from problem gambling, a figure 10 times higher than initially believed.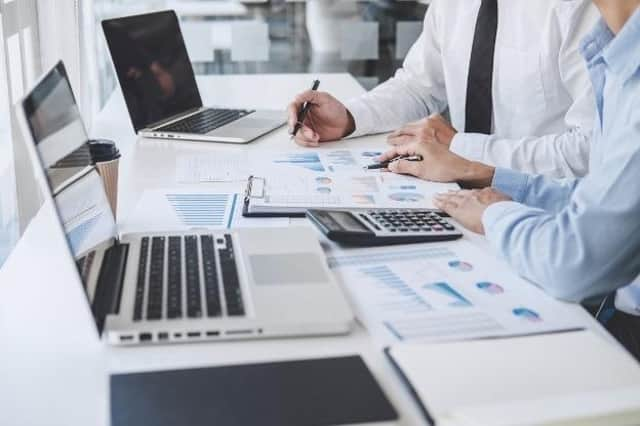 Ireland's escalating problem of gambling rates were recently brought to the forefront, following the concerning findings of a groundbreaking study conducted by the Economic and Social Research Institute (ESRI).
Commissioned by the team backing the newly-established Gambling Regulatory Authority of Ireland and the Department of Justice, the study estimated that roughly 3.3% of the population meets the criteria for problem gambling, exhibiting several of the detrimental behaviours associated with this distressing epidemic.
Irrespective of the fact that this pastime is indeed legal in the Republic of Ireland, the fact that it is so easily accessible is one of the main reasons gambling harm is on the increase at such an alarming rate. Nevertheless, whether individuals flock to retail sports betting vendors, brick and mortar casinos, or choose to get their fix at an Irish no deposit casino online, is not what needs to be analysed. Instead, more awareness, promotion of responsible gambling and ultimately newly introduced gambling legislations need to be implemented.
On average, individuals afflicted by problem gambling were reported to bet more than €1,000 per month. The study further revealed that online gambling constituted three-fifths of the total gambling expenditure, with the remaining two-fifths spent on in-person gambling.
The research indicated that individuals in their 30s exhibited the highest vulnerability to problem gambling behaviors, with men exhibiting a higher prevalence rate than women.
Additionally, the data illustrated that individuals with higher levels of education were less prone to developing problem gambling tendencies. At least three-quarters of the surveyed adults spent money on some form of gambling per month, with lotteries and scratch cards being the most common forms, followed by various sports betting options. Notably, slot machines emerged as the preferred choice of game for problem gamblers online.
The findings from the ESRI have demonstrated that gambling addiction in Ireland has been significantly underestimated over the past few years. Professor Colin O'Gara, a consultant psychiatrist and the head of addiction services at St John of God Hospital, described the results of the study as indicative of a public health emergency, emphasising the need for continuous research to explore potential strategies to reduce these alarming figures.
Senator Mark Wall, a representative of the Labour Party in Kildare South, has called for the passage of the Gambling Regulation Bill. He stressed the importance of implementing much-needed regulations for Ireland's gambling industry to protect individuals from the detrimental effects of gambling. Furthermore, according to Wall, the concerning rates of problem gambling highlight the necessity of investing in gambling addiction support services, as the current available resources are struggling to keep up with the increasing demand
The Labour Party is also considering following Belgium's lead in banning all gambling advertisements. In an effort to address the ongoing issues of debt and gambling addiction in the country, Belgium earlier this year announced its intention to prohibit all forms of advertising on various platforms, citing the role of advertising in fostering gambling addiction and contributing to gambling-related debts.
This ban encompasses public signage, social media, online and print news outlets, as well as television. According to the plan, advertising in stadiums will be prohibited starting from January 1, 2025, and gambling companies will no longer be allowed to sponsor sporting events or clubs such as football teams starting in 2028. While the impact of this ban remains to be seen, it appears that an increasing number of countries are considering this approach as a means to mitigate the harmful effects of gambling.
The research illuminated the prevalence of Ireland's problem gambling issue, along with the substantial portion of the industry's profits derived from individuals struggling with addiction. In fact, about two-thirds of problem gamblers revealed that they could curtail their gambling activities, implying that Ireland's current gaming environment hinders individuals from exercising self-control. Many individuals attribute the widespread availability of gambling opportunities and gambling advertising as contributing factors.
Ireland's staggering problem gambling statistics can no longer be overlooked, highlighting the pressing need for effective regulation. The new Gambling Regulation Bill 2022 is anticipated to be passed through the Dáil before the year's end, establishing the Gambling Regulatory Authority of Ireland as the statutory body responsible for all regulations and licensing. The bill will investigate improved age verification measures to address online gambling harm among younger individuals and hopefully bring about much needed change creating a safer environment for players.
DISCLAIMER: Gambling involves risk and you must not gamble with funds you can't afford to lose. It is not a solution to any financial difficulty. Remember, the house always wins!
If you believe you're suffering from a gambling addiction or know anyone who does, call the National Gambling Helpline at 0808-8020-133 right away. Their advisors can help make gambling safe for you.
All gambling sites and guides are 18+ only. Online casinos listed here may not be available in your region. Don't forget to check local laws to make sure it's legal where you're based.
Check out the free gambling addiction resources from these organisations.