London cocktail bars: Satan's Whiskers voted number one cocktail bar in the UK in top awards
East London bar Satan's Whiskers has been voted the best cocktail bar in the UK in a top awards ceremony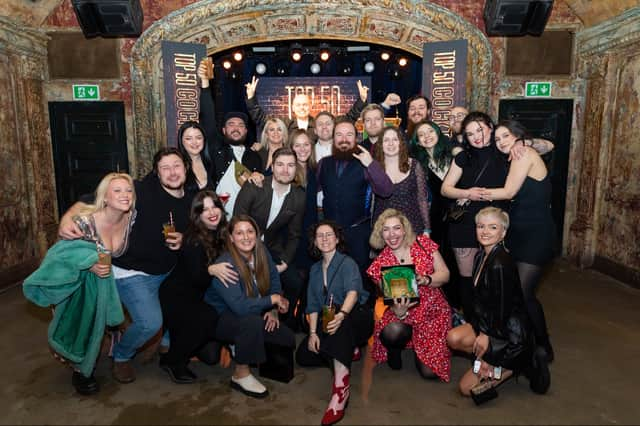 Satan's Whiskers, located in Bethnal Green, has been voted the number one cocktail bar in the UK in this year's Top 50 Cocktail Bars, sponsored by Franklin & Sons. The unassuming cocktail bar has jumped up four places from last year, serving up its ever changing cocktails to its loyal customers for over a decade.
Satan's Whiskers changes its cocktail menu on a daily basis, with a focus on exceptional classic cocktails with a twist. Tripadvisor reviews rave about the quirky cocktail bar, with one reviewer stating it's their "favourite bar in London", while others claim that it's the "best spot in town to have fun".
London dominates this year's list with 23 bars in the Top 50 spots including the highest new entrant Soma, based in Soho in London. This modern and minimalist cocktail bar serves up Indian influenced cocktails and is set around a magnificent sleek stainless-steel island where bartenders shake up drinks all evening.
In third is Tayēr + Elementary, based in East-London. Established in 2019 and set up in two parts, Elementary serves up classic cocktails from a draught system and Tayēr is where the theatre of bartending takes form, with a menu of drinks that focus on seasonality.
Outside of the capital, last year's winner, Cardiff's Lab-22 just missed out on the top spot. The standout bar is known for its innovative and daring cocktail menu.
Yorkshire claimed five of the Top 50 spots including Public in Sheffield. Scotland also secured five spots on the 2023 list, with Panda & Sons, a prohibition-style speakeasy set in Edinburgh – coming in at number six on the list.
Chris Lowe, publisher of Top 50 Cocktail Bars, said: "Whilst London continues to dominate this year's list, it is very exciting to see other major cities across the UK make their mark. The ever-growing interest in cocktails and bartending within the UK means we are spoilt for choice on where to go, and this list allows for the best of the UK bar scene to have a spotlight placed on them – and for consumers to find these hidden gems."
The Top 50 Cocktail Bars in 2023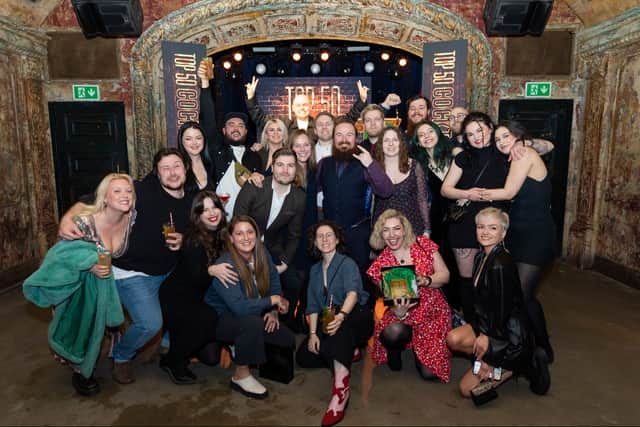 Satan's Whiskers, Bethnal Green, London 
 Lab 22, Cardiff 
Tayēr + Elementary, Shoreditch, London  
SCHOFIELD'S BAR, Manchester 
Swift, Soho, London
 Panda & Sons, Edinburgh 
Three Sheets, Dalston, London  
Speak in Code, Manchester 
Bar with Shapes for a Name, Hackney, London  
The Connaught, Mayfair, London 
Little Mercies, Crouch End, London 
Couch, Birmingham 
Bramble, Edinburgh 
The Pineapple Club, Birmingham 
Ojo Rojo, Bournemouth  
Disrepute, Soho, London 
Artesian, Oxford Circus, London 
Hideout, Bath 
Nightjar, Shoreditch, London 
Present Company, Liverpool 
Publiq, South Kensington, London  
Scarfes Bar, Holborn, London  
Lyaness, South Bank, London 
Opium Cocktail & Dim Sum, Chinatown, London  
The Absent Ear, Glasgow 
Happiness Forgets, Hoxton, London  
Hey Palu, Edinburgh 
Filthy XIII, Bristol 
Homeboy, Islington, London 
Soma, Soho, London 
Coupette, Bethnal Green, London
Passing Fancies, Birmingham 
Bar Termini, Soho, London 
Seed Library, Shoreditch, London 
Murder Inc, Soho, London 
Penny Royal, Cardiff 
Callooh Callay, Shoreditch, London 
Silverleaf, Liverpool St, London 
Public, Sheffield 
Fox & Chance, Birmingham 
Blinker, Manchester 
Below Stairs, Leeds  
Milk Thistle, Bristol 
Gungho!, Brighton 
Hedonist, Leeds 
Amaro, Kensington, London 
Cottonmouth, Nottingham 
Tabula Rasa, Leeds 
Lunar, Glasgow 
Bench, Sheffield