Romeo and Juliet reimagined: Shakespeare's famous love story told with a twist in a newly published novel
Romeo & Julio & Friends by emerging talent Leo C. Akuwudike is a brilliantly reimagining of William Shakespeare's Romeo and Juliet set amidst contemporary London's LGBTQ+ community, says reviewer Gwyneth Rees.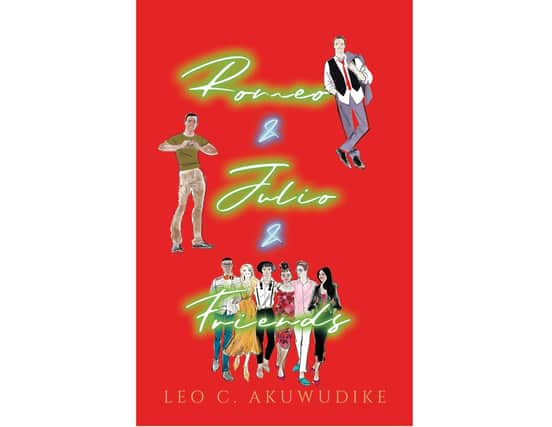 Let's face it, we are in the age of revisionism —with a contemporary Appalachian reworking of Dicken's David Copperfield by Barbara Kingsolver currently riding high in the charts.
Of course, the timeless plays of William Shakespeare are no exception, and his works have already been revised and adapted many times over the years, including such entries as the Pulitzer-Prize winning Vinegar Girl by Anne Tyler (adapting The Taming of the Shrew) and Margaret Atwood's retelling of The Tempest, Hag-Seed.
Perhaps his most famous play, however – and perhaps the most famous love story ever told – is Romeo and Juliette.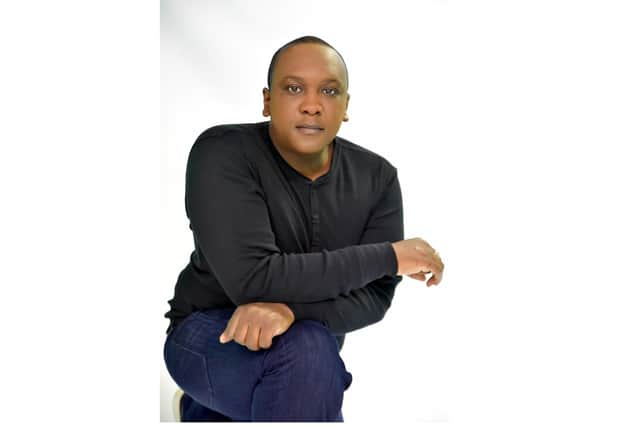 This tragic tale of two "star-crossed lovers" has now been given a brilliant contemporary LGBTQ+ reworking.by British Nigerian author Leo C. Akuwudike.
Here, the protagonists are two young, successful gay men: 25-year-old Julio Clifford, a successful gay Black-British and South African designer, and Romeo Moses, a 29-year-old bisexual British and Italian architect.
As with the original play, their pairing is forbidden, but in a clever twist, it is not so much because of duelling families, though there certainly some family conflict to be found, but because of loyalty to a friend.
For Julio, who has returned to London after seven years in South Africa, is conflicted about entering into a relationship with Romeo because he happens to be going out with Julio's best friend, Poppy.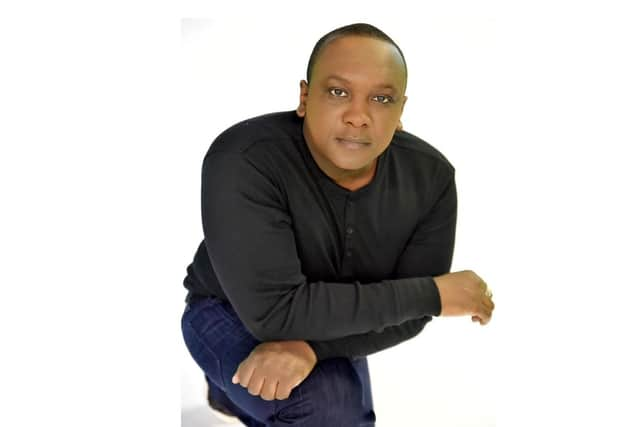 In another twist, in the original Romeo is depressed because he loves Rosaline but she does not love him back. But here it's the case that Romeo is dating Poppy, who is keen to settle down, but doesn't love her.
While Julio does not want to betray Poppy and cause pain, his love for Romeo — who he meets in London — is all-consuming.
And when he realises Romeo is, in fact, gay, does not love Poppy and has reciprocal feelings for him, he cannot resist, with the pair embarking on a passionate and secret love affair typical of the first flush of youthful love.
Passion soon transforms into deep love, with Romeo besotted with Julio just as his namesake felt for Juliet back in fair Verona.
This is a love that is meant to be. I loved how, for instance, their first kiss, sat on the sofa discussing their favourite films and their design work, seemed like the most natural thing in the world to do:
Before he could say anything else, Romeo's lips were on his and Julio let out a small whimper. Before he knew it, his lips were moving against Romeo's, and it was a searing kiss – the kind that changes lives.
Yet Julio's concerns over not hurting his friend Poppy are ever-present, while Romeo, too, cannot pluck the courage to break his girlfriend's heart.
From here, the story ramps up in speed and intensity as the clandestine couple swing back and forth in an electrifying yet dangerous dance of courtship.
For the ride is anything but smooth, and in true Shakespeare style there are shocks and surprises, twists and betrayals aplenty to keep you gripped to the page.
Not least when Poppy inevitably finds out about the secret affair, on the day of her wedding to Romeo, and shockingly seeks cold-blooded and homophobia-fuelled revenge.
In what is perhaps the finest example of Akuwudike's writing, it leaves the reader sickened.
Following the assault, Poppy claims it have been in self-defence and with Romeo in hospital in a coma, there's no-one to say otherwise. And when he does regain consciousness, his memory is blurry and Poppy fools him into believing they are still an item.
Despicably, Poppy takes full advantage of Romeo's vulnerability and pushes to walk him down the aisle just as soon as he's well enough.
And to remove the competition, she arranges for Julio to be beaten up, prompting him to leave London, in a subtle nod to Romeo's banishment from Verona in Romeo and Juliet.
There is also a delicious role-reversal at play here, in the sense that in the play it was Juliet who was being forced into a marriage, to the respectable but ill-suited Count Paris.
Romeo isn't the only one with a crazy partner, however. While living abroad, Julio had married and his abusive ex, Hassan, and when Julio does eventually return to London, he finds that he has a stalker whose jealousy threatens to end in tragedy.
This is but a brief taster of the novel which, with its focus on the lives of numerous friends, weaves many rewarding plots and subplots before knitting everything back together for a satisfying conclusion.
One of the characters that stood out for me was the eagle-eyed Elle, who is the first to spot that Julio loves Romeo and warns him that Poppy and her brothers are unhinged.
"I'm telling you as a friend, don't mess with them." She patted his arm and then walked away. Julio didn't even notice that someone else had overheard them.
I also loved how magnetic the storyline was. It bulges with intrigues and incidents yet never tires the reader, and the darkness is counterpoised by a deeper well of positivity and optimism that truly sets it apart from its Elizabethan literary inspiration.
Along the way, the characters evolve as their lives develop and this, along with the vibrant and jostling urban setting, has the air of authenticity.
This, coupled with the energy inherent in the relationship of Romeo and Julio, and the hanging question of will they eventually get their 'happy ever after', keeps you invested across the nearly 300-page novel.
It takes a brave writer to try and reimagine something as culturally significant as Romeo and Juliet but Leo C. Akuwudike takes it all in his stride, which is all the more impressive given that Romeo & Julio & Friends marks his literary debut.
He describes the novel as a 'love letter to Romeo and Juliet' but it is just as informed by the writing of his contemporaries in the LGBTQ+ romance genre, such as A Little Life by American author Hanya Yanagihara and bestseller Red, White & Royal Blue by Casey McQuiston.
I'm hopefully not spoiling things to say the novel's ending deviates heavily from the sombre tone of Shakespeare's original, and that it is creatively the right choice given how much you come to care for the central characters.
Furthermore, it reflects the author's wish to send out a message of positivity and tolerance concerning relationships within the LGBTQ+ community at a time of rising hate crimes against people based on sexual orientation.
Letting 'love win the day' is a welcome message and one that I hope will foster understanding and give support to those who might be currently going through difficulties with their identity.
Akuwudike is currently working on a screenplay of the novel, and plans to continue the story of Romeo and Julio in a sequel, provisionally titled The Family Matters of Romeo and Julio.
He also aims to continue his queer reimagining of Shakespeare plays with the next, apparently, being a reworking of Antony and Cleopatra set in modern-day Nigeria and titled Cinderellio and Anthony.
I cannot wait to see what comes next but, for now, and to paraphrase Shakespeare, his debut novel is well worth your time — for never was a story with more show than this of Julio and his Romeo.
Romeo & Julio & Friends by Leo C. Akuwudike is out now in paperback and eBook formats via publisher Austin Macauley , priced £7.79 and £3.50 respectively. The book is also available via Amazon . For more information, visit Leo C. Akuwudike's website and follow follow the author on Instagram.