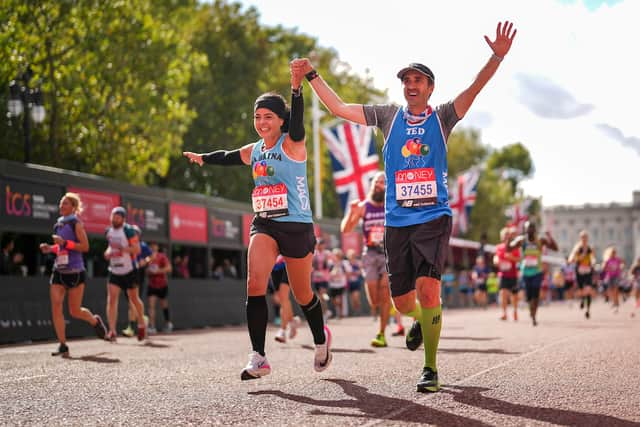 Spectators at this year's London Marathon will be able to track participants in live time thanks to a downloadable app.
The world-famous event, in its 42nd year, is taking place in the capital next month and thousands of racers are expected to take on the gruelling 26.2-mile route.
But whether you are cheering on from the sidelines or watching from home, a downloadable app means that it is now easier than ever to keep track of a racer's progress and watchers can receive live updates on how the runners are getting on around the route.
The app also has a 'Belief boost' function so friends or family members of participants can send a message of support, and if approved, it will appear on the world-famous gantry on The Mall as your chosen participant approaches the finish line!
When is the London Marathon 2022
This will be the last year that the marathon takes place in the autumn, with the race set to revert back to its usual springtime in 2023.
How to track participants in the London Marathon 2022
Download the TCS London Marathon app on iOS or Android
Visit the 'Tracking' section of the Official App powered by TCS. 
Search by the runner's name or bib number and when you have found the runner you're looking for, press the + icon to add them to your tracking list.
Wait for the participant to start the race to receive live updates.