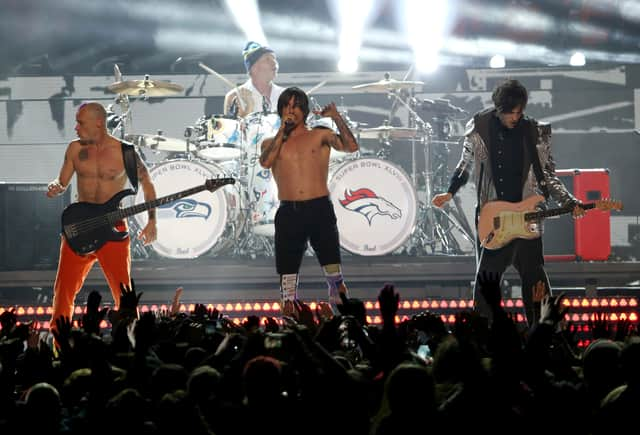 One of the most famous bands of their generation, Red Hot Chili Peppers are to perform in London as part of their global stadium tour.
The tour is to support the band's 12th studio album, named Unlimited Love which was released in April 2022.
It will be the band's first tour in five years, with loyal fans eager to see them play live again, here's how you can get tickets.

Most Popular
When are Red Hot Chili Peppers performing in London?
The band, whose most notable songs include 'Californication' and 'Can't Stop', are performing twice, at the home of West Ham United, the London Stadium.
The dates for their performances are Saturday, 25 June 2022 and Sunday, 26 June 2022.
The band are no strangers to performing in the capital, and have previously performed in London on many occasions, including a 2007 performance at Wembley Stadium.
Where else are they performing?
London is one of the last stops of their UK tour, with just Glasgow left after London. Prior to their performance in the capital they will perform in Manchester.
Their UK and Europe tour dates include:
22 June - Manchester, Emirates Old Trafford
25, 26 June - London, The London Stadium
29 June - Dublin, Marlay Park
1 July - Glasgow, Bellahouston Park
How do I get tickets for the London performance?
Tickets for their London performances are still available and can be purchased from popular ticketing app Ticketmaster.
The cheapest tickets left for their performance on 25 June currently cost £85.10 and is a resale ticket.
If you prefer to pay less for a seated seat, check out the tickets currently available for their second and final performance. These tickets, which cost £54.95 each are located section 201 row 67.
What is a possible set list?
According to setlist.fm, a possible set list for their show could look like:
Intro Jam
Can't Stop
Black Summer
Charlie
The Zephyr Song
Aquatic Mouth Dance
Snow (Hey Oh)
Nobody Weird Like Me
Whatchu Thinkin'
If You Have To Ask
Tell Me Baby
Here Ever After
Californication
These Are The Ways
Give It Away
Under The Bridge
By The Way
Who is the support act?
The support act for their first London show is Anderson .Paak & The Free Nationals and Thundercat.
Anderson. Paak is a 36-year-old American rapper. He released his last album in 2021, it was named 'An Evening With Silk Sonic' with the 10 song album featuring at least himself, Bruno Mars and Silk Sonic. The album was deemed a great success, with the most famous song from the album, named 'Leave The Door Open' currently having 818 million streams on Spotify.
Free Nationals are an American R&B band, who were formed in Los Angeles. The group consists of Jose Rios, Ron Avant, Kelsey Gonzales and Callum Connor.
They frequently accompany Anderson .Paak as his backing band.
Thundercat, real name Stephen Lee Bruner, is an American bass guitarist, singer, songwriter and actor who hails from Los Angeles. He featured on the collaborated album on Sonic Silk, Anderson, Paak and Bruno Mars on the song 'After Last Night'.