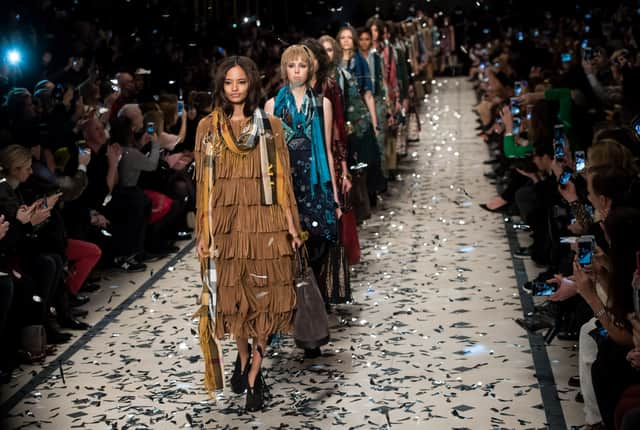 London Fashion Week 2022 is almost upon us, and is the second fashion week of the year after a previous one was held in February.
Fashion Weeks are commonplace around the world and are most recognisable in Paris or Milan, but has become prominent in London over the last few years.
London, along with New York, Paris and Milan are considered as the four biggest Fashion Weeks in the world, with some events held in other countries such as Australia.
With Fashion Week becoming more and more popular year by year in the capital, when is the next one, and are tickets available?
When is London Fashion Week?
London Fashion Week is to be held from Saturday, 11 June - Monday 13 June, so is a mere couple of days instead of a full week.
It will be the second one of the year held in London, after the February one which was held between 18 February and 22 February 2022.
What is a Fashion Week?
A fashion week is a fashion industry event that tends to usually last around a week, but sometimes last less.
Fashion designers and brands display their brand new and latest collections in a runway fashion show, to buyers, the media and more.
These events tend to shape and heavily influence the upcoming fashion trends for the current and upcoming seasons,
In the fashion industry, there are two major seasons, and those are spring and autumn. Fashion weeks are usually held around, or just prior to these seasons.
Fashion Week is a chance for models to get their name out there, due to walking in such a prestigious event. Fashion Weeks also attract some of the biggest names out there, such as Kendall Jenner, who last walked at the Paris Fall/Winter show in March 2022.
Can I still purchase tickets?
Some people may be put off by high end fashion events, but designers urge people to go, as the more people seeing their product is beneficial to them.
There are two types of tickets available, general admission or the chance to sit in the front row.
General admission tickets currently cost £20, whilst front row tickets are slightly more, costing £35 plus a further charge of £3.32.
What designers are involved with the show?
In order to showcase their pieces for upcoming seasons, many of the biggest designers are involved.
Some of the biggest designers for the upcoming June show include Victoria Beckham, Burberry and Vivienne Westwood.
Some other designers such as Av Vattev, Abaga Velli and Aeter will also be present as Fashion Weeks provide the perfect opportunity for budding and lesser known designers to showcase their work.
How can I travel to the event?
The address of the upcoming Fashion Week is Snatch'D House, Soho works 180 Strand, Temple, London WC2R 1EA.
Given the location of the venue, the public transport links are great, with Temple underground tube station just a four minute walk away.