As the South Facing Festival prepares for a summer of outdoor entertainment at London's Crystal Palace, another line-up announcement has been made for August. Adding to the already confirmed acts for the series of concerts, bands James and Happy Mondays will perform on August 11 at Crystal Palace.
James emerged from their native Manchester in the mid-1980s playing a brand of urgent, ringing guitar pop distinguished by Tim Booth's keening, insistent vocals. Meanwhile, The Happy Mondays are an English rock band formed in Salford in the same year. They have won a range of awards including an NME award in 1989 for their Pills 'n' Thrills and Bellyaches.
A hoard of musicians will head to Crystal Palace's outdoor bowl arena this summer for the concerts. So far, guests including Craig David, Rudimental Live and Noel Gallagher's High Flying Birds have been announced for various dates throughout July and August.
The Crystal Palace Bowl is an iconic South London venue with a musical tradition stretching back more than 150 years. For more than a decade the Crystal Palace Bowl has lain dormant, but South Facing Festival intends to 'reboot the rusty laptop' and bring live music back to South London.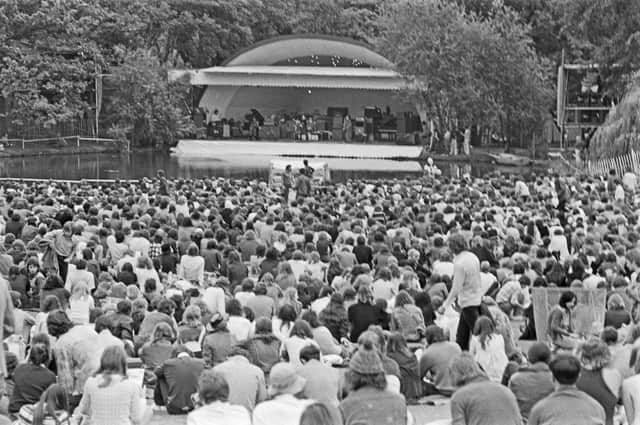 The first-ever festival held in Crystal Palace was held back in 1857 while the battle of the brass bands was a regular occurrence until its destruction in the mid-1930s. The 'Pageant Of London', which took place during the summer of 1911 and attracted more than a million visitors, was held on the very same grounds the Crystal Palace Bowl now sits.
James and The Happy Mondays at Crystal Palace - how to get tickets
James and The Happy Mondays will perform on August 11 at Crystal Palace. Presale tickets will be available at 9 am on Thursday, March 2. General admission information has not been released.