Londoners will flock to the banks of The Thames this weekend to take in The Boat Race 2023 between Oxford University and Cambridge University along the prestigious course.
An impressive 250,000 people are known to turn out along the Tideway and peer over the city's famous bridges to catch a glimpse of the action. It's set to be a feisty affair for 2023 with Cambridge seeking revenge in the Men's race after Oxford ended their three-year run of back-to-back victories last time out.
Meanwhile, Oxford haven't won in the Women's competition since 2016 and will be looking to end that torrid run. Here's all you need to know ahead of The Boat Race action this weekend.
When is The Boat Race 2023?
The Boat Race 2023 will take place on Sunday, March 26 in London.
The Women's Boat Race begins at 4 pm, followed by the Men's Boat Race at 5 pm.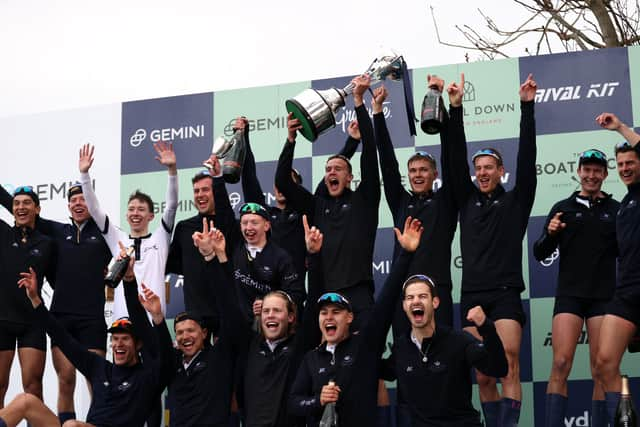 The winning crew trophy presentations follow after the Men's Boat Race has concluded.
Where can I watch The Boat Race 2023 in person?
What's great about The Boat Race is that it is free for spectators to watch on Sunday afternoon.
Crowds will gather on the banks of The Thames between Putney and Chiswick to watch the boats race. Any space along the river footpath across that stretch of river, as well as Hammersmith Bridge and Barnes Bridge, are great places to watch.
The Boat Race Official Fan Park will be in Bishop's Park Fulham, near the start of the race. Food, drink and entertainment are planned for the fanzone.
There are several rowing clubs along the river that will be open to the public, providing refreshments and a vantage point, often for a small entry fee.
Can I watch The Boat Race 2023 on television?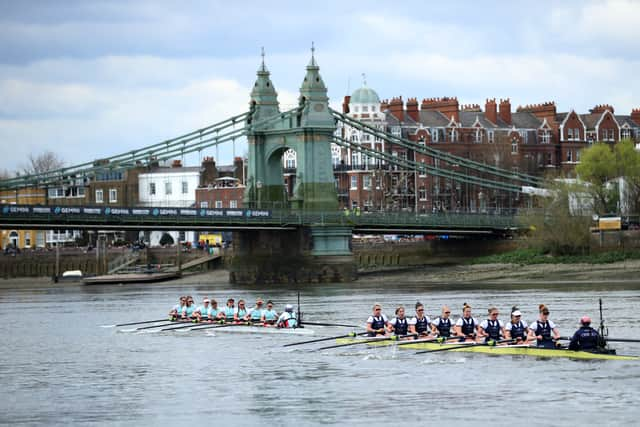 If you can't get down to watch the race in person, the race will be televised and broadcast on BBC One from 3:30 pm to 6 pm.
It can be watched on BBC Sport Live and on the BBC iPlayer too. As well as live racing action, the channel will show build-up and clips filmed in the weeks preceding the event.
It's a longstanding tradition for the BBC to show the race and the broadcasters have been doing so for over 80 years.
Who is favourite to win The Boat Race 2023?
This year's The Boat Race should be a close-fought affair.
Last year, Oxford University won by a comfortable 2 1/4 lengths in the Men's race, but that was their first victory against Cambridge since 2017.
In the Women's race, Cambridge have won every year since 2016 so should be seen as favourites, with any Oxford win going against form in recent years.