Crystal Palace boss Patrick Vieira says Kylian Mbappe is the best he's ever seen at his age despite playing with the likes of Zinedine Zidane and Thierry Henry.
Vieira, a World Cup winner and the man who led Arsenal to their precious invincible title, is of the view that the PSG star is just getting started and will have the world at his feet for a long time.
Mbappe, the Golden Boot winner at the just ended World Cup and perhaps the most outstanding player in Qatar took matters into his own hands when he scored a hat-trick in the final to go which dragged his team from absolute defeat to forcing a penalty shoot-out.
The newly turned 24-year-old also is considered by many as the best player in the world at the moment even though Lionel Messi will have a lot to say about that.
Mbappe is now just five goals away from becoming the all-time leading scorer in World Cup history.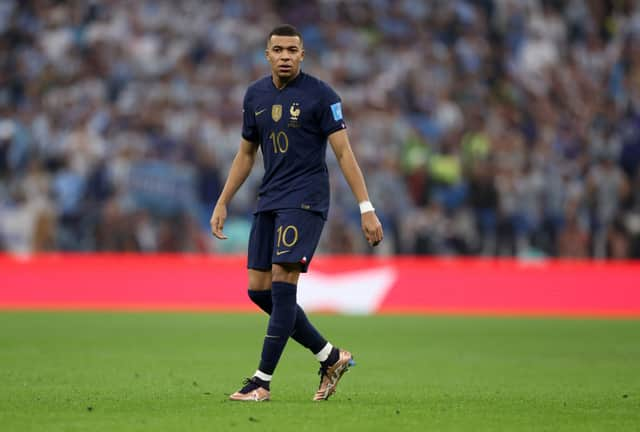 He is the highest paid player at PSG and showed his mentality by returning to training less than 48 hours after losing the final by the skin of his teeth to Argentina.
Crystal Palace boss Patrick Vieira who is a fan of the blistering forwards admits he's never really seen anything like Mbappe at his age.
He told reporters: "I think he may be the most advanced quality-wise and mentality at this age.
"When you talk about the player and what he has been achieving in the last couple of years, it's unbelievable. I think he is one of the top players in the world and one of the best French players, if not the best at the moment.
"When you look at the World Cup that he had, at that age, it's unbelievable.
"He's on his way to be with the best."
Vieira also admits he has been very close to France coach Didier Deschamps and has been watching how he's been able to get the best out of an obviously talented group when others before him failed.
He added: "I think it's always difficult to compare international football to national football.
"As a manager, I'll look at the decisions he is making and how he plays as a manager, trying to understand the roles and responsibilities of the players on the field and what he wants from the full-backs or wingers - the profiles of players he is putting in the starting 11.
"It's always something to take when you have a manager like Didier. I strongly believe that he is one of the best because of the results that he has had with the national team."