The former Chelsea defender is set to be unveiled by Real Madrid today after five years with English Premier League giants, Chelsea.
Rudiger always prefers to play with the jersey number two on his back.
The player had that number with Chelsea and the German national team - but at Madrid it belongs to Dani Carvajal who won't be offering it to anyone.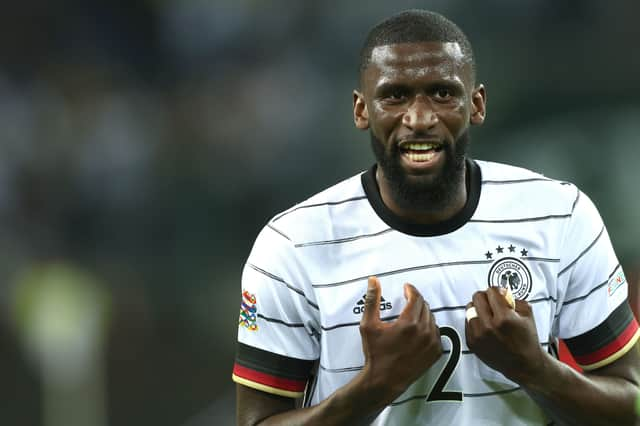 Rudiger has landed in Madrid where he is currently undergoing his medical checks.
If everything goes as planned will be presented to the public later on in the day.
It's still unclear what number the German international will be wearing next season but there are two jerseys readily available for him to choose from.
Marcelo, who wore the number 12 ,has left the club while Isco, who wore the 22 jersey last season, is also no longer with the club.
Big test for Rudiger in Madrid
Rudiger joins Madrid at a time when the team have just won the Spanish League and the Champions League, so there is a huge interest in what he will add to the team.
Carlo Ancelloti has assembled a mix of youth and experience as he looks to establish another period of dominance for the Spanish.
The last signing they made from Chelsea was Eden Hazard who has had his fair share of injuries but is reported to be working his way back being the best at the club last season.
The Spanish giants though failed in an attempt to sign Kylian Mbappe from Real Madrid after almost a year of chase.
The French forward decided against a move and instead renewed his contract at Paris which has not gone down with Florentino Pérez.