Alma de Ace has launched a limited-edition streetwear collection in collaboration with Coca-Cola.
Sebastian Agace didn't have a background in fashion before he launched the retro inspired leisurewear brand in 2014. Alma de Ace had been a university side hustle, which gave him an opportunity to use his creativity, but soon grew into an influential and coveted brand.
His designs are heavily influenced by 90s trends, featuring modern details combined with iconic references from the past.
Sebastian told LondonWorld how his interest in nostalgia has shaped Alma de Ace, saying: "I've always had an interest in vintage clothes shopping, and it goes back to always trying to find one offs in vintage stores when I was younger.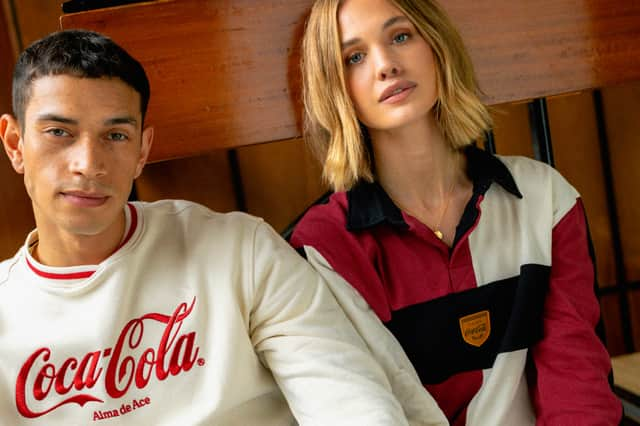 "I've always been drawn to the retro aesthetic and have particularly admired the old school Polo Sport items which use lots of colour blocks and panelling, which is something I love to channel in my own designs. This interest continued to grow until I decided to make something of my own. Alma De Ace was born from a desire to express my creativity and fill a gap in the market.
"London really is the best place for a creative influence, there is so much going on in this city from music, sports, arts, and culture. There is such a mix of people from all around the world living here, which makes it such a great centre for fashion influence and connections.
"Everyone wants to be in London and it's such a building block for a lot of brands trying to make a statement in fashion. To be based in and constantly inspired by one of the best cities in the world has really developed Alma de Ace into the brand it is now."
How did Alma de Ace begin?
Sebastian explained that the brand has been shaped by his life experiences, rather than by studying the fashion industry.
Sebastian said: "I studied Business and Marketing and then I had a year out in Spain, where I studied Business Entrepreneurship. I don't have a fashion background as such, but I knew I wanted to combine my creativity with something, and fashion felt like the best match.
"Alma de Ace allows me to explore my love for creativity and design, but also allows me to utilise my past experience and education to grow a successful business.
"I wanted a name that was fanciful and didn't limit us to certain things when starting. Alma de Ace gave us the creative freedom to grow our brand in different ways. It encapsulates the era of the 90s, bringing retro silhouettes and vintage panelling designs to each item. The designs focus on simple modern details from iconic sport references of the past."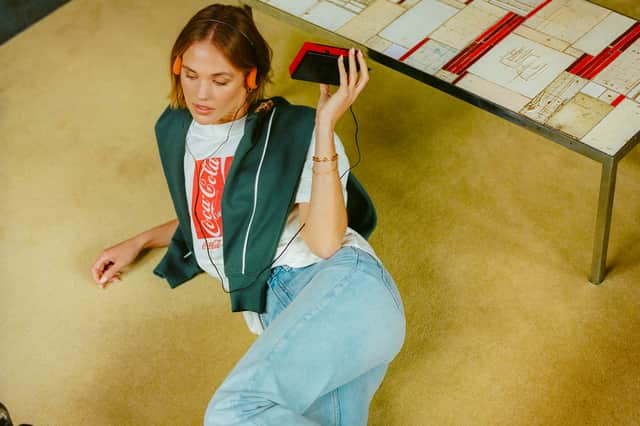 Sebastian said he was learning something new daily, while setting up the brand and tried not to make too many mistakes. He explained that being willing to make compromises has been necessary for achieving success..
"Building a brand without any past experience was a challenge. There were lots of trial and errors along the way. I would say accounts are always key, get those right and your business can live longer," Sebastian said.
"Apart from that, being able to balance your time when resources in your business are slim will always be a challenge. You sometimes have to prioritise and cut parts of the business in order to grow and concentrate on other more important aspects. There's always going to be compromise and sacrifices but it can lead to a stronger business in the end."
What makes Alma de Ace different from other streetwear brands?
"We take a lot of inspiration from the vintage clothing back in the 90s, we want our collection to have retro feels and prompt those feelings of nostalgia," Sebastian said.
"The panelling which is a signature aspect of our designs is taken from old sports teams from the 1980s and 1990s. We love bringing classical elements back into our brand identity and combining that with seasonal colours which gives it a nostalgic appeal.
"You can find our designs on our website. We only sell online on our website at the moment but we will be opening up to a select wholesalers next year, so keep an eye out for our designs coming to some amazing spaces soon."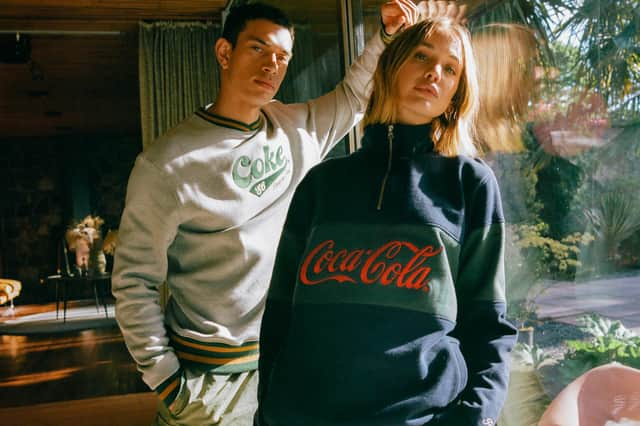 How did Alma de Ace's collaboration with Coca-Cola come about?
The capsule collection features 23 pieces of clothing and accessories for men and women, with a Nineties fashion aesthetic. It has been heavily inspired by Coca-Cola's Classic archives and the 1980's slogan "Coke is it!". The partnership follows in the footsteps of Coca-Cola's previous collaborations with the likes of BAPE, KITH and FACETASM.
Sebastian explained that his collaboration with Coca-Cola began a year ago, after pitching his vision to someone at the drinks manufacturer who "loved" his vision.
Sebastian said: "I managed to get in contact with the right person at Coca-Cola and pitched my vision and idea to them, and they loved it. A couple of weeks later after sharing my ideas we had already started the design process. Now our collection is being sold in the first Coca Cola flagship store in Covent Garden.
"My favourite item has to be the cream embroidered Coca-Cola sweatshirt with red striped cuffs. It's a vintage classic and really brings out the retro aesthetic, it's also a wardrobe must have, and I can wear it everyday.
"The collection is limited edition, we've had a great response and some items are already sold out. Once they are all gone, they're gone so get your hands on it while you still can."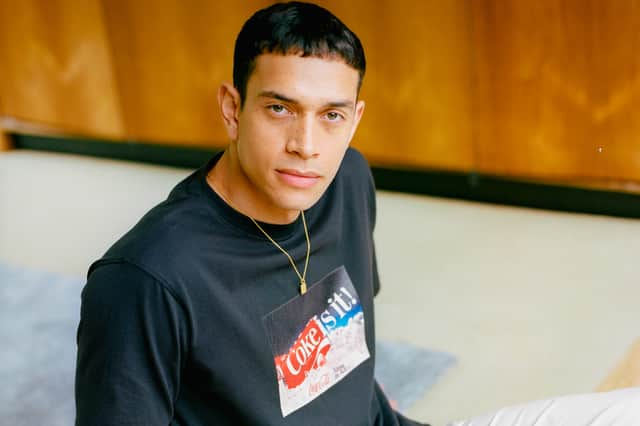 The capsule includes track jackets with matching shorts and an array of t-shirts and jumpers, featuring the graphic prints and vintage panelling that encapsulates Alma de Ace's signature style. The collection also features understated embroidered t-shirts that offset the bolder branded garments and a highly anticipated varsity jacket. Prices vary from £15-150.
"We're so excited to see this capsule collection with Alma de Ace come to life," said Jackie Duff, Regional Licensing Director for The Coca-Cola Company.
"The designs truly capture the essence of both our brands, infusing a nostalgic aesthetic with a distinctively modern twist."
When is Alma de Ace's next collection being released?
Alma de Ace releases numbered capsule drops throughout the year in limited quantities to avoid leftover inventory and waste.
Sebastian said: "We have a few exciting ongoing conversations but nothing we can announce yet, so stay tuned for some more exciting projects coming in the future. When it comes to collaborating, we want to be able to really find a brand that can resonate with us.
"Things can be in the pipeline for a long time while we develop something we know our customers will love and feel right to our brand."