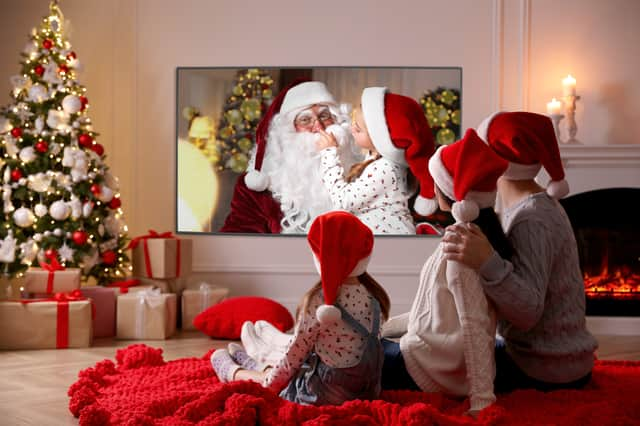 Everyone has their Christmas traditions, some go for a lovely morning walk, others go for a swim in the sea whilst some treat Christmas Day like any other day.
However you choose to spend Christmas Day, one thing that almost every household does is sit down, and turn on the television.
Like any other year, the drama that unfolds on soaps and the collaboration between celebrities is unmatched.
This year promises to be no different, and after a difficult, pandemic ravaged year, it may mean a lot more to us this year than any other.
Here's what's on TV on Saturday, December 25.
09:35 - Zog and the Flying Doctors
10:00 - Christmas Morning from Coventry Cathedral
11:25 - Shaun the Sheep: The Flight Before Christmas
12:00 - Top of the Pops Christmas Special
13:10 - The Secret Life of Pets 2
15:10 - Mary Poppins Returns
17:10 - Strictly Come Dancing Christmas Special
18:25 - Michael McIntyre's The Wheel Christmas Special
19:25 - Blankety Blank Christmas Special
20:00 - Call the Midwife Christmas Special
22:20 - Mrs Brown's Boys "Mammy's Mechanical Merriment"
22:55 - The Vicar of Dibley
06:10 - The Polar Bear Family & Me
07:10 - Tinker Bell and the Legend of the NeverBeast
08:45 - Carol's from King's
12:50 - Meet Me in St Louis
15:10 - The Two Ronnies Sketchbook
15:40 - The Two Ronnies: The Studio Recordings
16:10 - Quentin Blake - The Drawing of My Life
17:20 - The Adventures of Robin Hood
19:00 - The Morecambe and Wise Show Christmas Show 1971
19:45 - The Morecambe and Wise Show: Lost tape 1970
20:35 - A Musical Family Christmas with the Kanneh-Masons
23:20 - Pavarotti in Hyde Park
06:35 - Be Cool Scooby Doo
07:00 - Good Morning Britain
12:00 - James Martin's Saturday Morning
14:00 - Ainsley's Christmas Good Mood Food
15:10 - Santa Claus - The Movie
17:30 - Paul O'Grady: For the Love of Dogs
18:00 - The Masked Singalong
20:00 - Coronation Street