Gemma Collins has revealed she suffered a health scare in the early hours of Tuesday morning.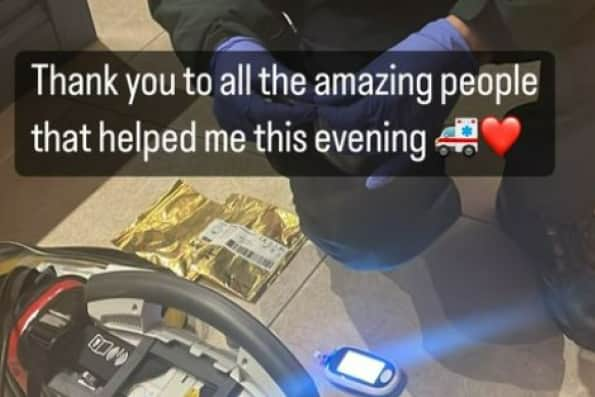 She wrote: "Thank you to all the amazing people that helped me this evening."
Another picture showed the ambulance parked outside Gemma's house as she shared her gratitude to the healthcare workers that had come to her aid despite national strikes.
She added: "I really hope you get all you deserve. Really thankful in these current times to have such an amazing service."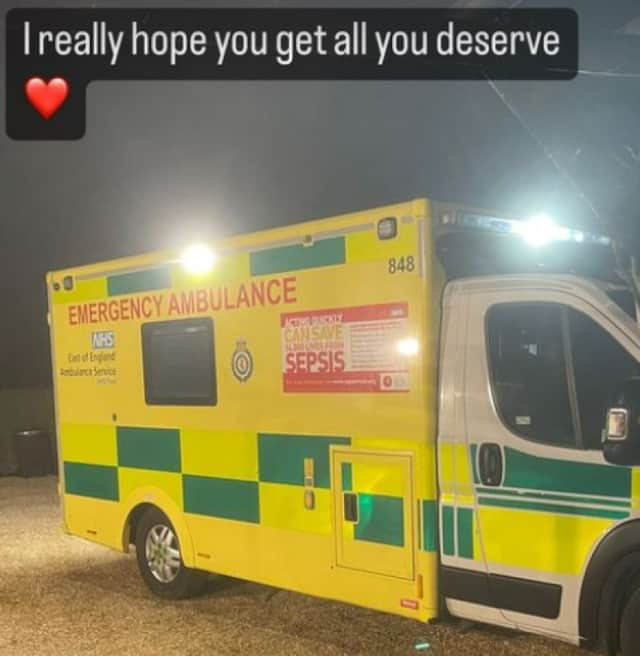 The reality TV star did not reveal the circumstances which led to her receiving emergency treatment.
One concerned fan commented on her post, saying: "Hope are ok Gemma..just read on sky news emergency services have been rushed to your property..sending you love. Loads of it."
Hours before the incident, Gemma enjoyed a pamper session with stones and burning sage in a candle-lit room.
She told fans that she had been in another dimension for three hours and claimed she felt "very Zen and peaceful".
Last month Gemma admitted she feels cursed and revealed she has called on witches to help her.
She said: "I swear guys, I've been cursed, but I'm going to come back to that...
"I'm powerful enough myself to break the curse. I've got witches all over the UK and the world that get on a Zoom call when I need them."
"We all get on a Zoom and do some creative energy flying around, and we just pell the negative energy," she added.
Gemma has previously claimed that she is secretly a "white witch" who can talk to the dead.