Greg James has been praised for candidly speaking about the struggles of being in a relationship with someone who struggles with mental health issues.
He detailed the "coping strategies" that he has developed with Bella to effectively navigate her mental health, which include both personal and more general methods.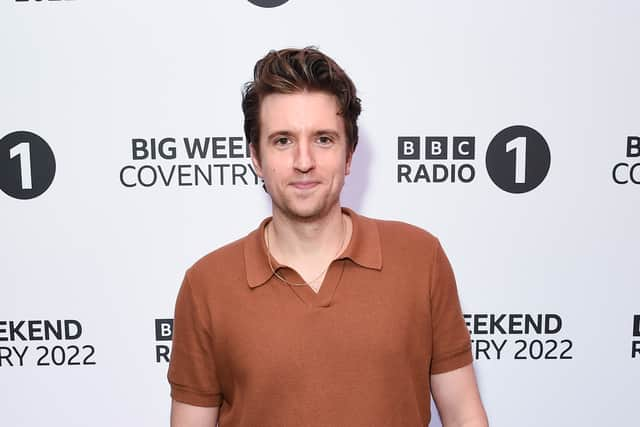 The Radio One Breakfast Show host expressed "solidarity" with others who are able to relate to his experience of loving someone who suffers with mental health problems.
Greg said: "Each person is of course different. The hope of this piece is to get you to start a dialogue with your favourite sad ghost and work out some strategies together. But please remember to make some time for yourself, you're not supposed to be anyone's therapist.
"It's also important to be prepared for there to be no solution sometimes. Life isn't like that. Embrace that."
He explained that his relationship with his wife is "multi-faceted", but there isn't anything that he would change about it.
Greg said that a relationship with a partner shouldn't be brilliant all the time and it shouldn't be awful all the time, but it should be full of love.
The radio host shared the article on his Instagram page, with the caption: "I've written about the complexities and joys of bringing all the sadness in sometimes. And how a good old fashioned helicopter can sometimes do the trick."
Adding: "Think of me as you're enjoying your leftover pigs in blankets. Merry Christmas. Link in bio."
He also took to Twitter to share the article, saying: "I've written about some serious things and undercut them with a penis anecdote. Hope this helps though."
The comments section was flooded with praise from his followers and celebrity friends, who praised him for speaking so candidly about such a difficult subject.
One fan tweeted: "This is wonderful, honest, and beautiful. Thank you for sharing."
Others appreciated the humorous side of the article, with fellow Radio One DJ, Daniel P Carter commenting: "Helicopter rescue."
Singer Becky Hill wrote: "I've just sent this to my boy, sometimes all I need is a cock copter too."
Bella Mackie, 39, is an author and former journalist, who has previously been open about her struggles with mental health. She even released a book named, Jog on, which is a memoir focused on mental health and running.
Greg and Bella announced their engagement in June 2018, and they got married in September of the same year.