The Queen Consort, 75, held a festive Christmas lunch on Wednesday (14 December), with the likes of Dame Judi Dench, Dame Maggie Smith and Claudia Winkleman all in attendance.
This subsequently led to The Sun publishing a now viral column by Jeremy Clarkson, in which he said he "hates" the Duchess of Sussex more than he hates serial killer Rose West.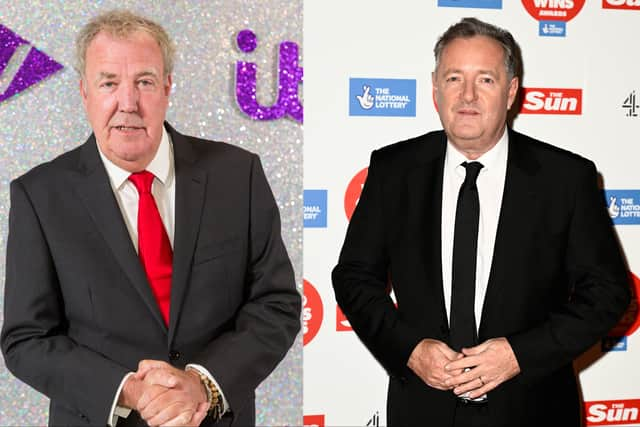 Clarkson's said: "Meghan, though, is a different story. I hate her. Not like I hate Nicola Sturgeon or Rose West. I hate her on a cellular level.
"At night, I'm unable to sleep as I lie there, grinding my teeth and dreaming of the day when she is made to parade naked through the streets of every town in Britain whilst the crowds chant, 'Shame!' and throw lumps of excrement at her.
"Everyone who's my age thinks the same way."
A former fan of Clarkson's called him out for being "pathetic and disgusting", whilst another social media user was shocked that a British newspaper would even publish such "a dangerous and ignominious call for violence against a women".
Media personality Carol Voderman was ashamed of Jeremy Clarkson for his column, arguing that not everyone his age thinks the same.
The Queen Consort herself has also been involved in the backlash, after one Twitter user said they "can't believe" she would have lunch with Meghan's "abusers".
TV presenter Jeremy Clarkson has since claimed that it was just a "clumsy reference to a scene in Game of Thrones".
Actress Denise Welch, like many others on social media, shunned his sarcastic Tweet which did not include an apology to Meghan.
Piers Morgan confirmed his attendance at Camilla's lunch on his Instagram page, where he described it as a "fun lunch".
He was forced to leave his Good Morning Britain hosting gig with immediate effect in March 2021, after his comments about Meghan's Oprah Winfrey interview received 57,000 Ofcom complaints, including from the Duchess of Sussex herself.
He claimed that he did not believe a word Meghan said about having sucidal thoughts. However, he was subsequently cleared of any wrongdoing by Ofcom.