Two London Underground lines have been suspended for the second day in a row causing commuter chaos.
The District line is part suspended and the Hammersmith and City line is fully suspended due to fire-damaged cables in Barking.
Both Tube lines were locked down yesterday, and Transport for London staff are still working to try and repair the damaged power cables.
The District line is suspended between Barking and Upminster, and TfL said there are severe delays on the rest of the line.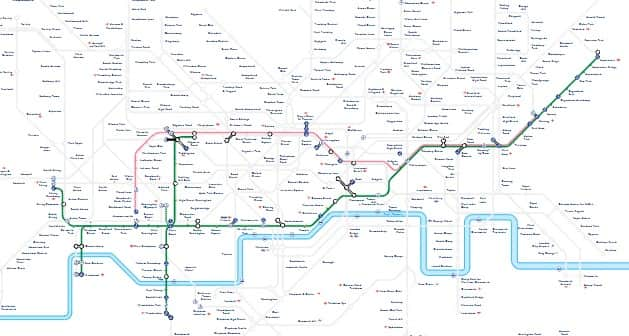 However some travellers claimed that District line services actually ended at West Ham - four stops before Barking.
While the Hammersmith and City line is entirely closed for the moment due to the issue with the power cable.
Tickets are being accepted on London Buses, C2C, the DLR, the London Overground and South Western Railways.
In other transport issues on Tuesday morning, the London Overground is suspended between Cheshunt and Edmonton Green due to a signal failure.
There are minor delays on the Waterloo & City line.
The rest of the London Underground network - including the new Elizabeth line - is running a good service.