Londoners are set to take to the streets to show their support for Ukraine, amid the brutal Russian invasion which has seen thousands killed and millions flee their homes.
Mayor of London Sadiq Khan will lead the 'London Stands With Ukraine' march and vigil this Saturday, March 26, at 2pm, from Park Lane to Trafalgar Square.
Thousands of Londoners are expected to join the mayor and the Ukrainian ambassador to the UK in a show of solidarity and calls for peace.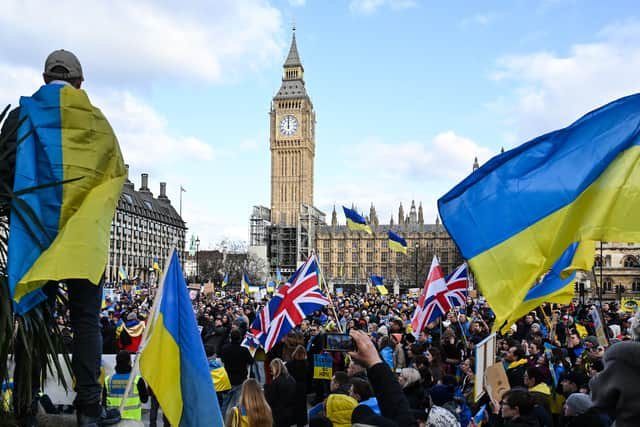 Mr Khan, said: "It has been heart-breaking to watch this unprovoked and shocking attack unfold against the Ukraine people over the last few weeks.
"I'm proud Londoners have already shown their willingness to help by donating money to charities and signing up to house refugees.
"This Saturday I urge everyone to unite to send a message to the world that we stand together with the people of Ukraine.
"Together we will march and unite to show our support for our friends in Ukraine and call for an urgent end to this atrocity."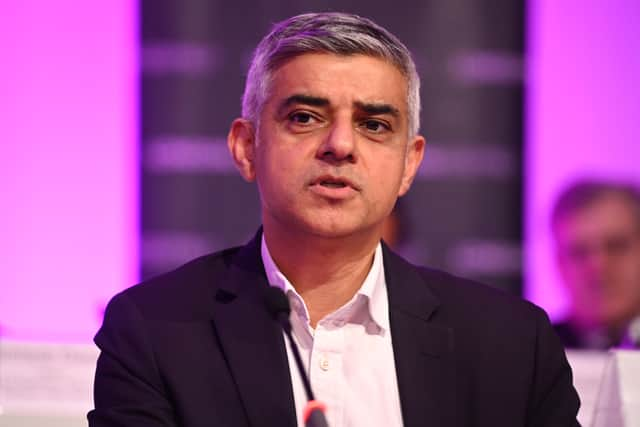 It comes as the Ukrainian president Volodymyr Zelensky urges the world to show support for his country as a way of marking one month since Putin ordered the Russian invasion.
The march will begin at 2pm from Park Lane, and move towards Trafalgar Square, where a vigil will be held from 3pm to 5pm.
Solidarity marchers will proceed past Piccadilly Circus, where Yoko Ono's 'Imagine Peace' message will be displayed on Piccadilly Lights, before a vigil and speeches.
Mr Khan, Vadym Prystaiko, the Ukrainian ambassador to the UK, and the Association of Ukrainians in Great Britain are backing the march and vigil - which will see leaders including the mayor and Mr Prystaiko deliver addresses to the crows.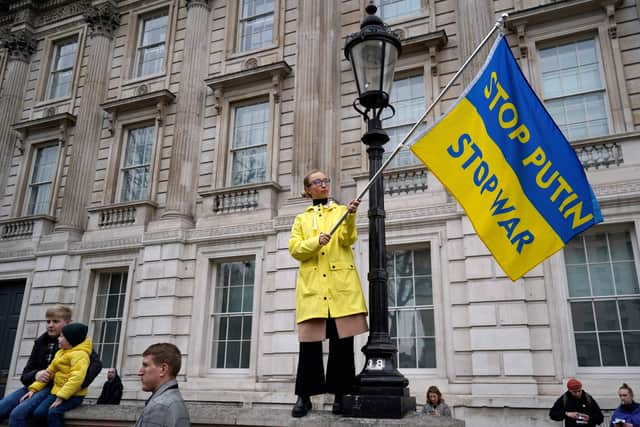 The march and vigil, which is also in partnership with the European Movement UK, will be addressed by UK, Ukrainian and European politicians.
Trafalgar Square is to be dressed in the Ukrainian colours of blue and yellow for the vigil, with Ukrainian and European politicians joining by video
Donations to help the victims of conflict should go to UNCERF, City Hall has said.
While a special Yoko Ono print will be available to buy with proceeds donated to UNCERF.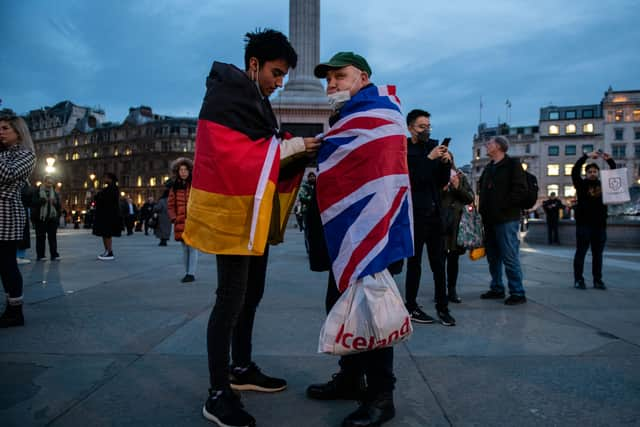 Dame Helen Mirren said: "It has been devastating to see this horrific ongoing attack against the people of Ukraine, and my thoughts are with them at this terrible time.
"It's important that we send a message of support so that Ukrainians know that they are not alone.
"I'm proud that the people of London are standing together in their name this Saturday."
Anna Bird, CEO of the European Movement, said: "Our duty is rooted in a belief that a closer, more united and peaceful Europe is in all of our interests.
"I hope you will join us in condemning Putin, expressing solidarity with the people of Ukraine, and participating in a march that is both sadly historic but deeply necessary."
Hanya Dezyk, of the Association of Ukrainians in Great Britain said: "It has been incredibly difficult for Ukrainians in the UK and across the world to see what is happening to our homeland.
"The sight of people uniting in the streets in our name gives us hope and strengthens our resolve to fight for Ukraine's freedom."