More than a thousand people attended a vigil for murdered Irish school teacher Ashling Murphy in Camden on Saturday evening.
The 23-year old was attacked while out for a jog in Tullamore, County Offaly last Wednesday.
Her death has reignited debates around women's safety in Ireland and beyond.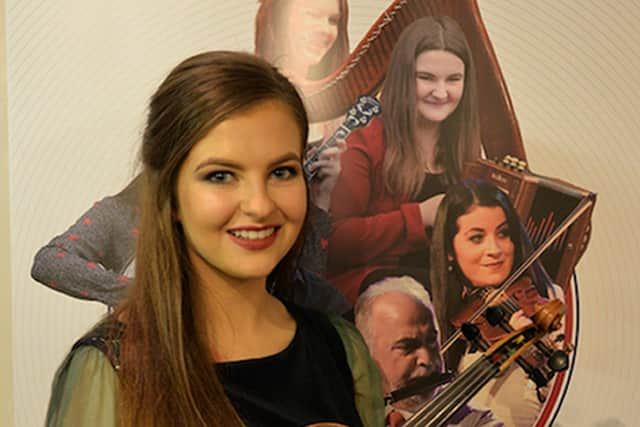 The London vigil took place at 4pm, the time at which police said the fatal assault occurred on the banks of the Grand Canal in Tullamore.
People held candles and stood in silent tribute outside the London Irish Centre in Camden.
Traditional music was played in honour of Ms Murphy, a talented fiddle player, while some of the crowd quietly sang or hummed along.
A number of men and women attending wore their Offaly GAA strips.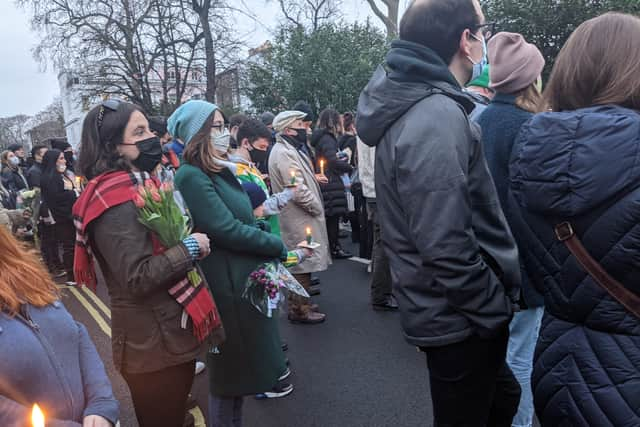 A minute's silence was held, after which the young teacher's favourite song, When You Were Sweet Sixteen, was sung.
"We have come together in solidarity with women of Ireland and women of the world who are angry, distressed and heartbroken," Anna Johnston, one of the vigil organisers, told the crowd.
"Today we remember Aisling, we remember all the women who had their lives stolen through gender-based violence.
"We shouldn't be here, and Ashling should be."
Police are continuing to hunt for her killer, and Gardai have said the Murphy family were "appreciative and overwhelmed by the national outpouring of support shown to them", after vigils were held in towns across Ireland on Friday.
The killing comes four months after 28-year-old Sabina Nessa was fatally attacked in Cator Park in Kidbrooke.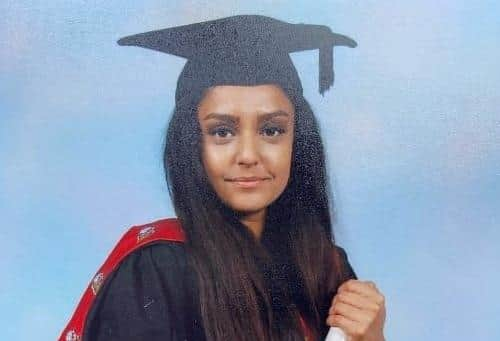 Ms Nessa, who was also a primary school teacher, had been reportedly walking to meet a first date at the nearby Depot Bar, in Peglar Square, at around 8.30pm on September 17, but never arrived.
A trial of up to five weeks is set for June 7.