Ultra Low Emission Zone: One in three Londoners willing to change travel plans to avoid new charges
The Ultra Low Emission Zone was first introduced in 2019 by Sadiq Khan, and it was announced last year it would expand - covering all London boroughs
Watch more of our videos on Shots!
and live on Freeview channel 276
Visit Shots! now
This expansion largely impacts the area inside of the M25 motorway.
The Ultra Low Emission Zone is an area in London, England where a fee is charged for driving the most polluting vehicles. It was implemented in April 2019 as a way to 'clean up London's air'.
The zone currently covers all roads within the north and the south circular roads and runs 24 hours a day, seven days a week all year round bar Christmas Day. According to the Evening Standard, 'London has reported illegal levels of air pollution since 2010."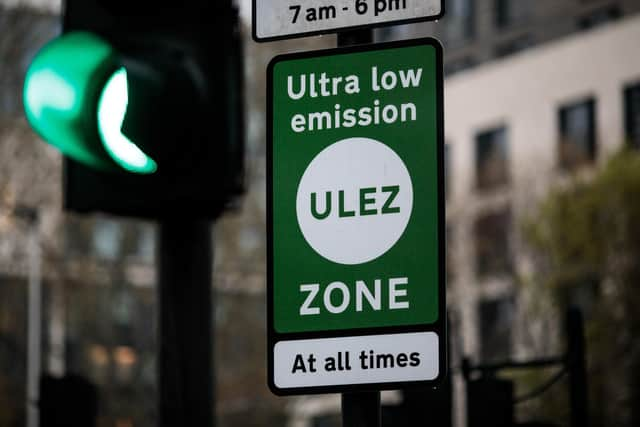 Prior to the announcement of the expansion, a YouGov survey revealed that 51% of people felt the ULEZ should not be expanded. And now, months before its expansion, one in three Londoners are willing to change travel plans to avoid the new charges.
With this in mind, John Clark Motor Group has surveyed members of the public to find out how they feel this change will impact them, and whether they feel a similar scheme would be welcomed in different cities across the UK.
Other cities have started to adopt clean air schemes such as Birmingham, Bath and Portsmouth, with more upcoming plans reportedly in place for Newcastle and Manchester, all major cities in the UK.
When asked whether an expansion of these schemes would be welcomed/accepted within larger Scottish cities such as Edinburgh, over 1 in 2 respondents (52.94 percent) with a driving licence felt that they would not be.
When it came to commuting and visiting London for social activities 38% of respondents confirmed that, amid the expansion, they would actively change their transport plans in order to avoid driving in an area with ULEZ regulations - the majority of whom were between the ages of 35 to 44.
Those between the ages of 25 to 34 were the most reluctant to change their travel plans, making up 50 percent of those who answered 'no'.
It costs £12.50 to drive in the ULEZ zone if your car does not meet the requirements.