"When I first went it was literally like doomsday, the end of the world, it was really scary, I couldn't believe it," said Yusuf Kalam.
The US Geological Survey measured the first quake at magnitude 7.8, with a depth of 11 miles. Hours later a magnitude 7.5 tremor, likely triggered by the first, struck more than 60 miles away.
Since the catastrophic events occurred on February 6, the death toll has surpassed 50,000 people.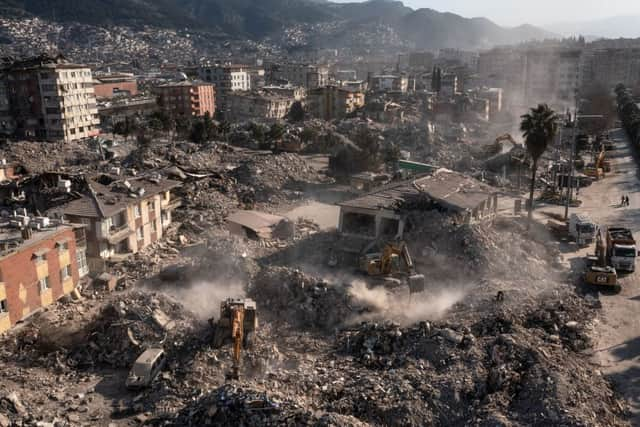 Rescue efforts saw people pulled from buildings that had been flattened, while many who died are believed to be still underneath the rubble.
According to the Disasters Emergency Committee (DEC), more than 54,000 buildings, including hospitals and schools, were destroyed or damaged and it is estimated over 26 million people across Turkey and Syria have been directly impacted by the earthquakes
Kalam, has just returned from his second visit to Gaziantep and Hatay, in southern Turkey, to oversee the second phase of the Muslim Aid's response to the earthquake.
He first visited the area just two days after the disaster occurred.
"The first time I went it was freezing, like -4/-5 degrees C in that part of Turkey," Kalam recalled.
"The only remnants of people there were aid workers, rescue teams and the families who were looking for the bodies of their loved ones.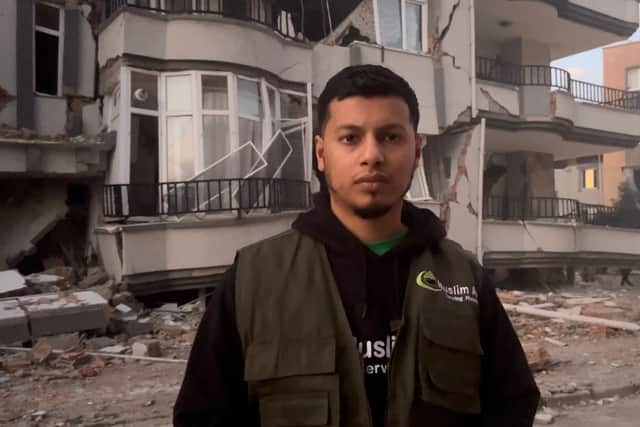 "You would hear digging and construction but every 10 minutes everything would stop and everyone would have to turn off their engines and stop speaking.
"They would then start yelling: "Can anyone hear me?" and it would be pin drop silence.
"They would hear a rumble or some sort of movement that would give them hope.
"Nine out of 10 times nobody responded but there was that one opportunity where they found someone alive and people rejoiced.
"There was that optimism and hope and that's why there were so many families there hoping that they would see their loved ones.
"Sadly in most cases that wasn't the case.
"Even around there was a distinct smell, it smelt a bit off and that was the smell of the bodies that were being pulled out.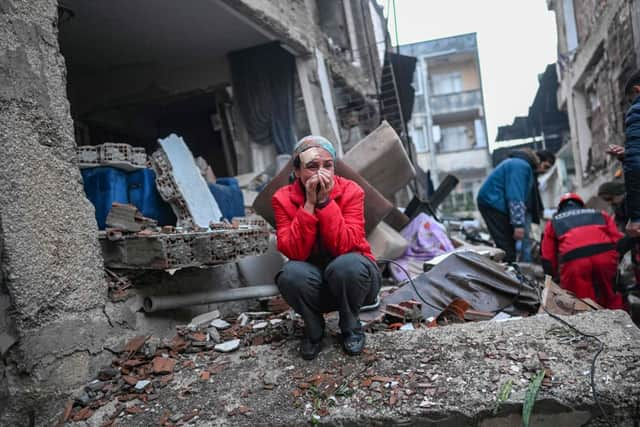 "All of that was quite difficult to stomach.
"I slept in the car on my first trip for three days as there were no hotels or accommodation, nobody was there."
During his second visit Kalam noticed a very distinct difference between support for Turkish citizens and Syrian refugees.
"The first time round there was no difference between Turkish and Syrian survivors," he said.
"What I found this time round was that the undocumented Syrian refugees, they've been left isolated and left needing aid agencies to support them.
"A lot of them had crossed the border from Aleppo to Hatay.
"Initially the Turkish government had provided them with housing and support.
"When these houses were demolished, the undocumented Syrian refugees weren't on the system so they haven't been provided for.
"The children are barefoot, they aren't going to school.
"It's heartbreaking to think that they've gone through one calamity to another."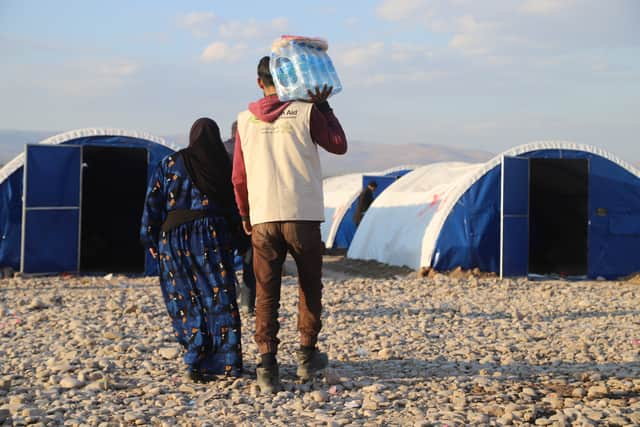 Muslim Aid has set up 100 makeshift tents to provide temporary shelter for undocumented Syrian refugees.
The charity also supports them by providing hot meals, hygiene packs and emergency cash vouchers.
When offering advice for people wanting to support survivors, Kalam said cash donations are a lot more useful for charities as opposed to donated items.
"In terms of gifting donations is very challenging, we avoid gifts as we know the struggles and barriers that come with it in terms of transporting those goods and finding the beneficiaries and recipients for that," he explained.
"What we find that works better is finding emergency responses providing hot meals there and then, hygiene kits and emergency cash vouchers.
"It's more dignified giving the beneficiaries cash donations so they can buy the things they think they need.
"In some cases it might even be buying a mobile phone to get in touch with their loved ones."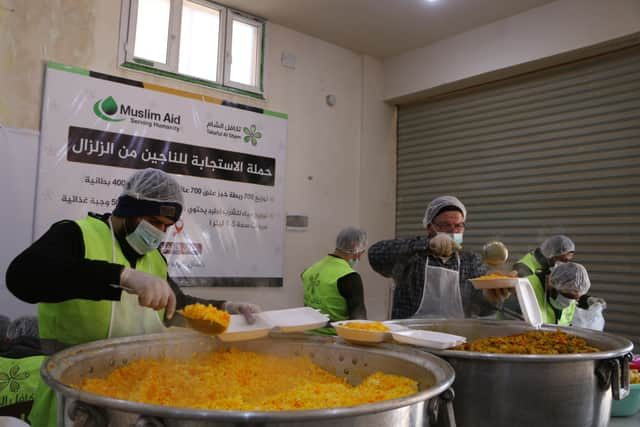 Kalam said many in Turkey are blaming poor enforcement of construction rules for the vast destruction the country has suffered.
"There is a lot of anger towards those developers who built unsatisfactory housing, even in parts of Gaziantep there are some structures that have had zero impact as they are earthquake resistant," he said.
Just a week after the earthquakes Turkish vice president Fuat Oktay said warrants had been issued for 131 people suspected of being responsible for buildings that failed to withstand the quakes.
Turkey's Justice Ministry also announced plans to establish an "Earthquake Crimes Investigation'' bureau.
Its purpose will be to identify contractors and others responsible for building works, gather evidence, instruct experts including architects, geologists and engineers, and check building and occupation permits.
"I think it will take decades for the affected areas to go back to what they were," added Kalam.
To support Muslim Aid's work in Turkey and Syria you can donate to their appeal.