The mayor of London Sadiq Khan has announced a £110m scrappage scheme for Londoners to dispose of their non-ULEZ vehicles, amid controversy over the policy.
To accompany the scrappage scheme, the mayor and TfL are offering support offers from businesses, which will provide discounts on subscriptions, rentals and purchases of bicycles, e-bikes, cargo bikes, cars and vans.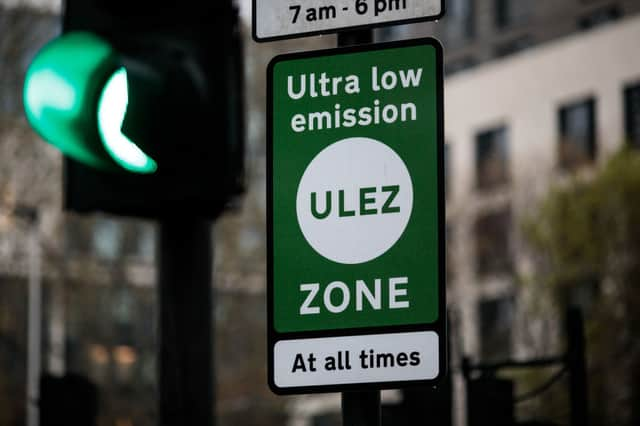 The mayor's office says around 94% of vehicles seen driving in inner and central London, and 85% of vehicles seen driving in outer London meet ULEZ standards.
The scrappage scheme will provide Londoners on lower incomes grants of up to £2,000 to replace their high-emitting vehicles.
Charities, sole traders and businesses with 10 or fewer employees registered in London can apply to scrap a van for a £5,000 grant or a minibus for a £7,000 grant, or scrap and replace a van or minibus with a fully electric vehicle for a £7,500 or £9,500 grant respectively.
Car drivers can also opt to receive a lower cash grant, along with two free annual bus and tram passes.
A grace period will give drivers holding a blue badge, or who have a wheelchair accessible vehicle, until October 2027 before they are liable to pay the Ulez. This includes people living outside London.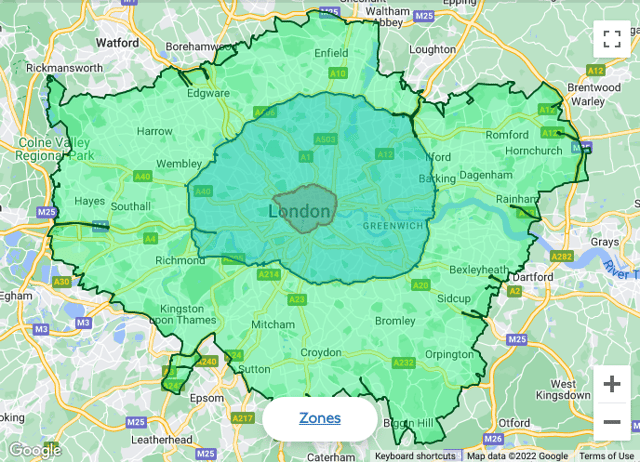 Mr Khan said the scrappage scheme was designed to offer help to individuals and businesses struggling most during the cost of living crisis.
"I took the difficult decision to expand the ULEZ because it will save lives, help tackle the climate crisis and reduce congestion," he said.
"We have made huge progress in central and inner London but there is much more to do in outer London.
"We need to get the most highly polluting vehicles off our roads, which are damaging the health of all Londoners, including drivers."
Councils which have expressed concerns over the expansion include two Labour-led authnorities, as well as five Conservative, three Liberal Democrat and an independent.
Conservative councils Bexley, Bromley, Croydon, Harrow and Hillingdon have released a joint statement about the ULEZ extension, saying they will "do everything in our power to stop it from going ahead".
The coalition of councils is considering legal action to try to block the scheme.
Mr Khan launched the scrappage scheme at a visit to the Felix Project's warehouse in Enfield.
Addressing criticisms of the ULEZ expansion, Mr Khan said: "To be fair to Conservatives, they've opposed me from day one when it comes to cleaning up the air in our city.
"I've seen the evidence in relation to how poisonous the air is, I've spoken to bereaved families, I've spoken to health experts.
"Toxic air is a killer, we need to clean up the air sooner rather than later."
The ULEZ expansion is fo to reduce nitrogen oxide emissions from cars by up to 10%, plus up to a 16% reduction in PM2.5 particles.