On Wednesday (March 15) there will be "little or no" service on the Tube network.
National rail strikes on Thursday 16 March do not involve TfL staff but will disrupt services on London Overground, the Elizabeth line and some Tube services due to shared sections of track.
On Friday morning services are expected to start later than normal due to the previous day's strike.
On Saturday (March 18), RMT members from 14 train operators are planning to strike, making TfL services busier than normal.
Glynn Barton, TfL's chief operating officer, said: "ASLEF and the RMT are planning strike action on the London Underground on Wednesday 15 March. Strikes are bad news for everyone and we are encouraging them to withdraw this action and continue to engage with us to avoid disruption to our customers.
"Our advice for our customers is clear; please check before you travel as strike action impacts varying services throughout the week. Expect services to be busy and please allow extra time to complete your journeys."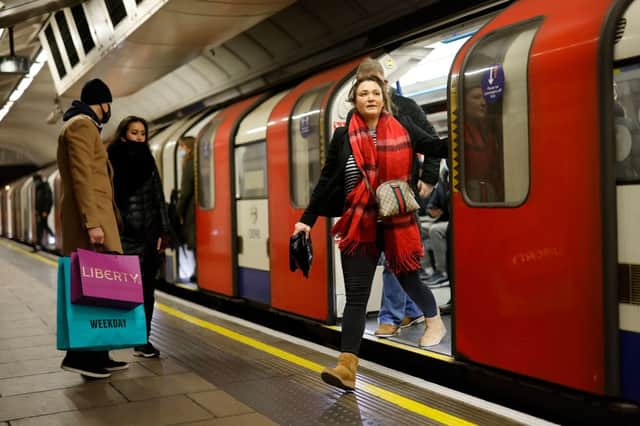 Wednesday 15 March - Tube strike
A Tube strike is planned on Wednesday, meaning there will be little or no service.
Services on Tuesday will run as normal, except the last District line service to Richmond will leave Upminster at 11.13pm.
Elizabeth line and London Overground services will be busier than normal. Tube station closures may mean some stops are unavailable.
DLR and tram services will also be affected by station closures. There will be no step-free access for the DLR at Bank. If the station is able to open, you will need to use the Monument entrance.
Buses will run as normal but will be busy.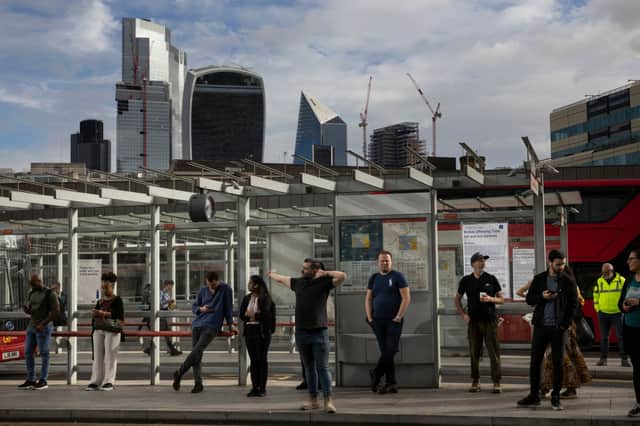 Thursday March 16 - rail strike
Tube services will be recovering from the strike on Wednesday and there is a national rail strike planned.
The majority of TfL's services, including most of the Tube, will continue to run. However, some disruption to Bakerloo and District Underground lines, London Overground and Elizabeth line services is expected. There will be a reduced service on the London Overground.
There will be very limited services on the District line between Turnham Green and Richmond. No service is expected on this route and between Parsons Green and Wimbledon after 6.30pm. There will be no service on the Bakerloo line north of Queen's Park, however reduced London Overground services will continue to operate between Euston and Watford Junction.
A reduced service is expected across the London Overground network with services only operating between 7.30am and 6.30pm. No Romford to Upminster service will operate.
A reduced service will operate on the Elizabeth line. The central section will run a normal service (between Paddington – Liverpool Street – Abbey Wood) until 5pm, with a reduced service thereafter. The east section will provide a very limited number of services between Liverpool Street and Shenfield. Trains will terminate at Liverpool Street mainline station. The west section will also run a very limited number of services between Paddington and Heathrow Terminal 4 and Reading. There will be no service to Heathrow Terminal 5. Trains will terminate at Paddington mainline station.
Friday March 17
Disruption from the previous day's strikes will continue to affect customers into the morning, with affected Tube, Overground, Elizabeth line and national rail services not operating before 8am. Customers are encouraged to check before they travel. 
Saturday March 18 - rail strike
Strikes are expected to take place, impacting 14 train operators across the country. This could mean TfL services are busier than normal and customers should check before they travel and allow extra time for any journeys.
0n the Elizabeth line there will be no service between Shenfield and Brentwood before 7am and after 11pm; and no service between Maidenhead and Reading before 7am and after 7pm. The rest of the line will run as normal.
Other TfL services will run as normal but there will be reduced services across many parts of the national rail network
Thursday March 30 and Saturday April 1
Further national rail strikes are planned on March 30 and April 1.