The daily paper tickets provide unlimited travel on TfL's trams and buses, plus the Tube, Overground, Elizabeth and DLR lines, as well as National Rail services in London.
For those travelling into the city, the day travelcard can be added to their train ticket, giving them full access to services around the capital.
If removed passengers travelling from outside the capital would be expected to buy a rail ticket to a London station and then use Contactless or Oyster to pay for TfL services.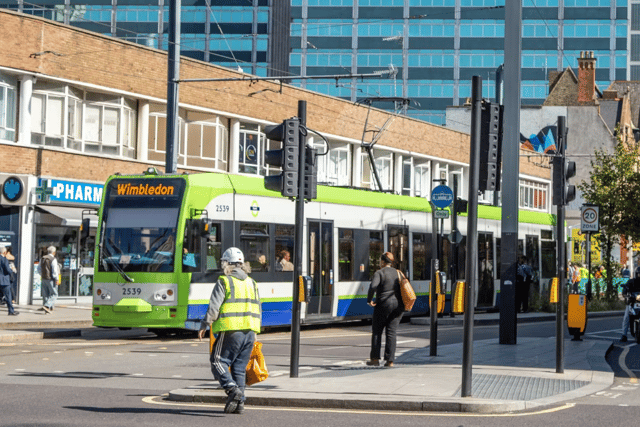 TfL is exploring their withdrawal due to "conditions of government funding settlements that have been necessary due to the devastating impact of the pandemic on TfL's finances".
The transport body said their funding agreement with the government requires them "to develop and implement changes that will generate between £0.5-£1.0bn per year of additional revenue from 2023."
However a resident's association from Coulsdon in south London has said the withdrawal of daily paper tickets discriminates against those unable to use modern technology and for those without bank accounts.
In a letter to TfL the group wrote: "This ticket has been one of the most important tickets for our residents to use when travelling by train, underground and bus from Coulsdon to central London for 40 years.
"Withdrawing the one day paper travelcard makes travelling to central London much more difficult, more complex and worse still more expensive especially for families and children.
"We urge that TfL reconsider this and renegotiate the present arrangement between TfL and National Rail companies rather than withdraw the important one day paper travelcard."
A TfL spokesperson said: "As required by conditions of the government's funding settlements, we are considering proposals to generate additional income.
"One of these proposals is withdrawal from elements of the Travelcard Agreement, such as TfL's acceptance of day travelcards, but we are not proposing to make any changes to the daily pay as you go caps on contactless or Oyster. We are in the process of contacting stakeholders to help inform this work."
A spokesperson for the mayor, Sadiq Khan, reiterated that the government's funding deal has "forced" TfL to consider ending day travelcards for those travelling from outside London.
The spokesperson continued: "The mayor has done everything in his power to offset the worst consequences of the funding deal. This includes providing extra funding from City Hall to prevent bus cuts and to ensure weekly and longer-term travelcards are not impacted. There are also no proposals to make any changes to the daily pay-as-you-go caps on contactless or Oyster cards."
The consultation into whether to scrap day travelcards was due to end on Tuesday May 23 but has now been extended to Tuesday June 6.