For the most part, the colourful grid is made up of pictures of Tube stations –modern, traditional oxblood and Art Deco alike— as well as tiling, platforms, tracks and signage.
The posts themselves draw attention to parts of the Tube network that may often escape the notice of commuters: the varying London Underground roundel designs, the clocks on the platforms; the colours of the tiles.
The person behind these carefully curated posts has largely remained anonymous. Until now.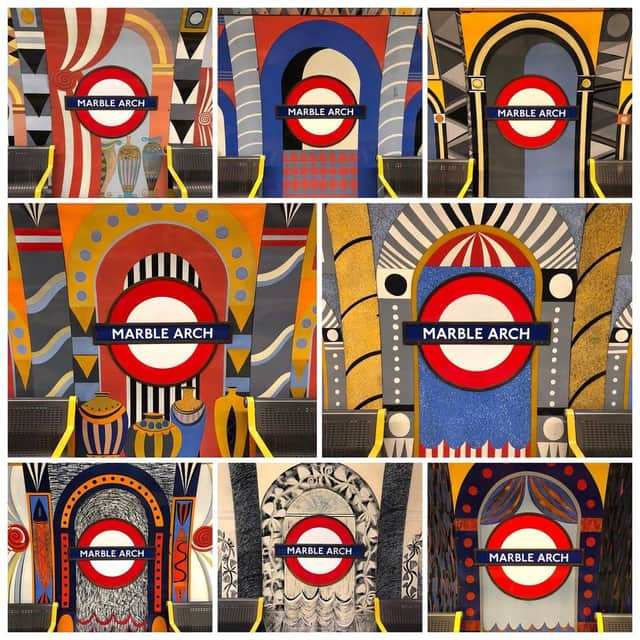 Mark Deakin, 37, started the account in June 2020, during lockdown.
Mark is a conference centre manager and an "enthusiastic amateur" when it comes to the London Underground.
A history graduate, Mark moved to North London from Warrington 16 years ago with a budding interest in the history of the Tube – but at the time, it was little more than that.
"It was a bit of an interest, but nothing serious," says Mark.
"But then during lockdown, it became a bit more."
Mark, who lived in Holloway Road at the time, began to look up some of the disused stations in his local area.
These included South Kentish Town, which closed in 1924 and his now a retail unit, and York Road, a former Piccadilly Line stop which closed in 1932.
With London in lockdown, he and his partner cycled over to look at the buildings, and it was then that he started the Instagram account.
"I didn't have any aims when I started, except to keep me occupied [during lockdown]," explains Mark.
"You couldn't go out; nothing was open. The one thing that you could do was go to the outside of Tube stations, so that was the starting point.
"It was more for me than anything else, but then it gained momentum."
Now, Mark works on the account alongside his full-time job, in his evenings, lunch breaks and on his commutes.
He'll travel down internet wormholes or get lost down unexpected paths while reading about different aspects of the Tube.
"Most people don't always pay attention to anything when they go through Tube stations, but if you stop and look a little bit more, you start noticing things," he says.
"And as you gain more knowledge, you see more things that look unusual, and then you research them."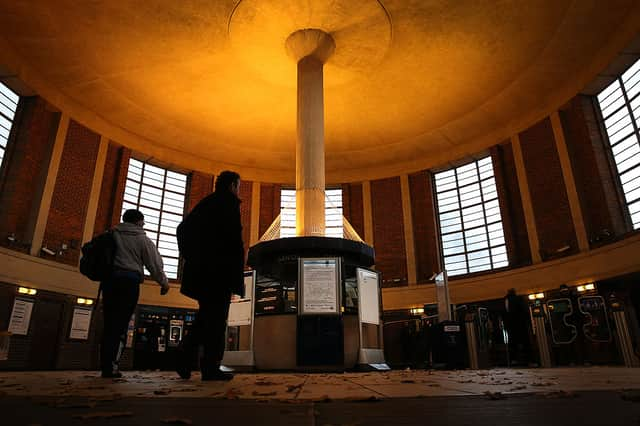 Mark is interested in the history of the Underground during the Second World War, when it was bombed, used as shelter and housed antiquities like the Elgin Marbles, for example.
"The main thing for me is the history of the Tube," says Mark.
"For example, Camden Town was bombed during the war.
"Part of the station was never rebuilt and there's a gap next to it. I always thought that was quirky.
"Obviously, many people know Camden Town, but they'd never have known that it used to be slightly bigger."
Increasingly, he's also developed an interest in station architecture, particularly the work of Charles Holden, who designed almost 50 stations, many of which are now listed buildings.
Commissioned by the Underground's Managing Director in the 1920s, Holden was called upon to create a "new architectural idiom" to transform London's Tube stations.
It was Holden, for example, who stylised the roundel and introduced it to station entrances and benches, and Holden who designed the light, airy Art Deco booking halls like those at Arnos Grove and Piccadilly Circus.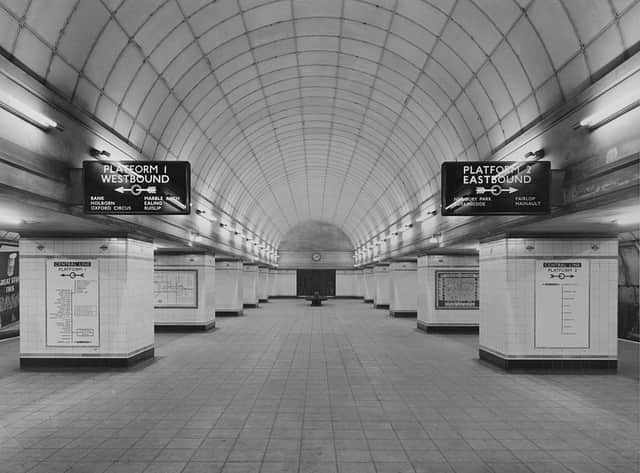 He famously also modelled Gants Hill Tube station's dramatic interior on the spectacular designs of the Moscow Metro.
For Mark, the signage on the Underground has its own story – and gives clues as to when it was created.
In the late 1920s and early 1930s, for instance, the arrows used on Way Out signs were designed to have four fletchings on the end, Mark explains.
Afterwards, for up to 10 years, this was reduced to three, and later to two.
The design was then further adapted to include a roundel.
"That's quite nice, because you can work out how old the sign is by its design. Those signs predominantly went up when the Tube was built, or when it was redesigned," says Mark.
Mark takes almost all of the pictures on his account himself, which involves pegging on trips to stations for photos while he's travelling.
"I'll make a diversion to take pictures of things that I think are particularly interesting or that I want to go and see myself," he says.
"My partner has been very patient with me…She's interested to an extent, but not to the point that I am."
At this point, Mark estimates that he has visited three quarters of the network's stations, covering most of North London, where he is based.
"Aesthetically, Chalk Farm is my favourite station – I quite like that style with the green and the red tiles, even though it's quite popular," he says.
"Baker Street has a lot of history; Earls Court is an interesting station as well.
"And then you have your own: I lived in East Finchley for about 10 years; it's a nice station and one of my favourites."
As for a favourite line, Mark chooses Piccadilly: "It's got Leslie Green and Charles Holden stations on it, and I've used it pretty much my entire time in London."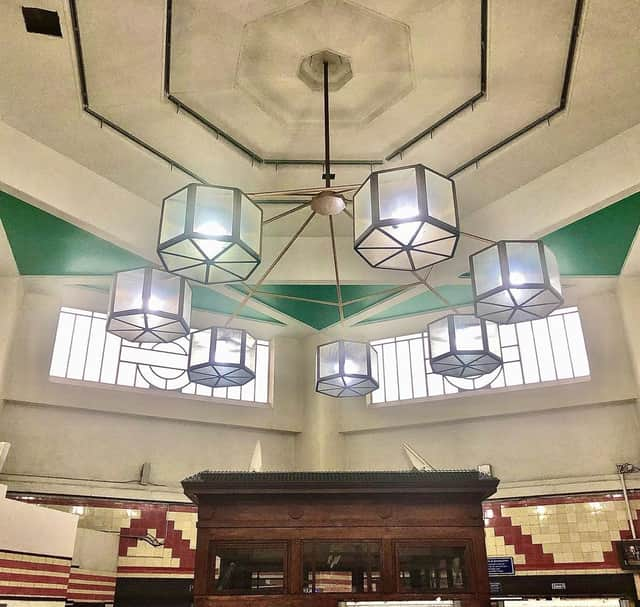 Mark is surprised by the traction that the account, set up to fuel his own interest, has had. Long term, he intends to continue posting and growing his following – and crucially, to continue learning about the Underground.
Followers have told Mark that the account has highlighted intricacies that they might otherwise have missed. He says: "In Hounslow West, there are chandeliers which are heptagonal - they stand out quite a lot.
"But for some people who have been going to that station for years and years, they've never looked up and seen seven big chandeliers above their head.
"I suppose it does help to point out that there are quite interesting, quirky things on the Tube that we see every day, but just don't acknowledge."