Around 1,900 Unite members employed by Abellio will stage further walkouts on February 1,2 and 3.
The union says the decision to go ahead with the strike action follows the rejection of two offers made by the employer, as they did not meet members' expectations.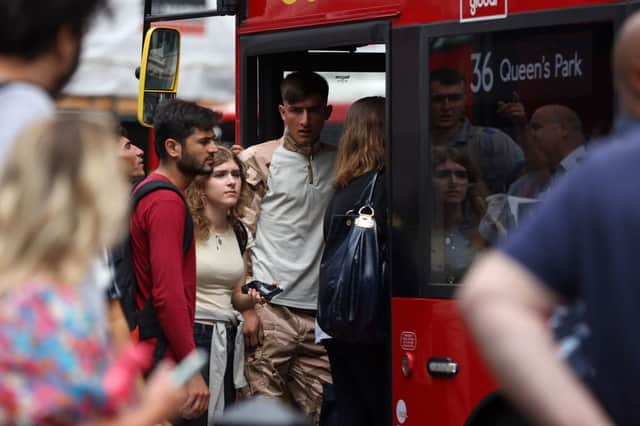 Unite general secretary Sharon Graham said: "Abellio is an incredibly wealthy company, whose success is based on the hard graft of its workers.
"It can fully afford to make a fair pay offer which meets our members' expectations, but it has failed to do so.
"Unite is unstinting in its commitment to defend the jobs, pay and conditions of its members and the workforce at Abellio will continue to receive the union's unwavering support."
There have already been 20 days of industrial action in the dispute which began late last year.
The industrial action affects workers based at garages in Battersea, Beddington, Hayes, Southall, Twickenham and Walworth.
Louise Cheeseman, director of buses at TfL, said: "We apologise for any disruption caused to Londoners.
"There still will be options for people to travel in west and south London, but other routes may be busier than normal.
"We're encouraging everyone in these areas to plan ahead, check before they travel and leave more time for their journeys
"Our free TfL Go app and website are really easy ways to check your travel.
"We urge Unite and Abellio to work together to find a solution to this dispute."
The following bus routes will be impacted by Unite strike action:
3, 24, 27, 45, 63, 68 ,109 ,111, 130 ,156, 159, 195, 196, 201, 207, 267, 270, 278, 285, 315, 322, 344, 345, 350, 367, 381, 407, 415, 427, 433 ,464, 482, 490, 671, 969, C10, E5, E7, E10 ,E11, H20, H25, H28, H26, N3, N27, N63, N68, N109, N20, N381, P5, P13, R68, R70, S4, U5, U7, U9