Drivers are being warned that a major east London tunnel will be closed over the next few days due to work on a new pedestrian and cycling bridge.
The Blackwall Tunnel, connecting Greenwich with Tower Hamlets, is due to be shut southbound from 10pm on March 31 to 5am on April 3.
Its northbound tunnel is due to remain open for the majority of the weekend. However, from 10pm on April 1 to 6am on April 2, it will also be shut, with a diversion in-place.
The transport body added nearby roads and other forms of river crossing will be busy while the tunnel is closed, and is asking those looking to travel in the area to plan other routes.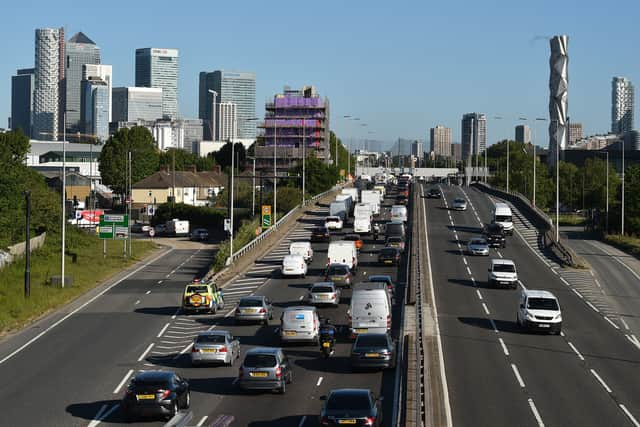 For anyone needing to cross the river:
The Woolwich Ferry will be operating a 15-20 minute service from 7am to 6pm.
The 108 bus will split for most of the weekend, terminating at either Canning Town and North Greenwich. TfL is asking anyone having to cross the river to use the Jubilee line.
Northbound buses will return to their normal route from around midnight on Sunday, while southbound buses will be diverted via Tower Bridge until 5am on April 3.
Carl Eddleston, director of network management and resilience at TfL, said upon the work first being announced earlier this month: "The Blackwall Tunnel is used by tens of thousands of vehicles every day and we appreciate that these works will be impactful for drivers across the weekend.
"Working with Riverlinx CJV [the company delivering the new bridge], we have worked hard to try and minimise the potential disruption these will cause, such as putting on additional Woolwich Ferry services and ensuring a northbound route can be maintained across the weekend.
"We will also be taking full advantage of the closure to carry out range of additional works to the southbound Blackwall Tunnel that can only be carried out while the tunnel is closed."