Schools in London are set to be heavily affected as thousands of teachers are set to take industrial action after the UK's biggest teaching union voted in favour of strike action. The National Education Union (NEU) has laid out a whole host of strike dates over the next two months.
The dates will be honoured by those striking unless the National Education Union (NEU) and the Government are able to come to a last-minute deal on pay. The dates include national walkouts and regional strikes.
The upcoming strikes mean a lot of schools across England and Wales could close or partially close on the strike dates. The NEU say that on their first strike date on Wednesday, February 1 will 'affect 23,400 schools in England and Wales'.
On their website the NEU said "In its ongoing campaign for a fully-funded, above inflation pay rise, teacher members of the National Education Union in England and Wales and support staff in Wales have voted overwhelmingly for strike action and the ballot has successfully surpassed the restrictive thresholds set by the Government for strike action.
"The ballot is a result of failure by the Secretary of State in England and the employers in Wales to ensure enough money is available to pay a fully-funded increase in pay for teachers which at least matches inflation, and which begins to restore lost pay."
When are teachers striking in London?
Some strike dates will be held nationally, but some are also just regional strikes. Here's all the strike dates that will impact Londoners.
1 February – national strike across England and Wales
2 March – regional strike in the South West, South East and London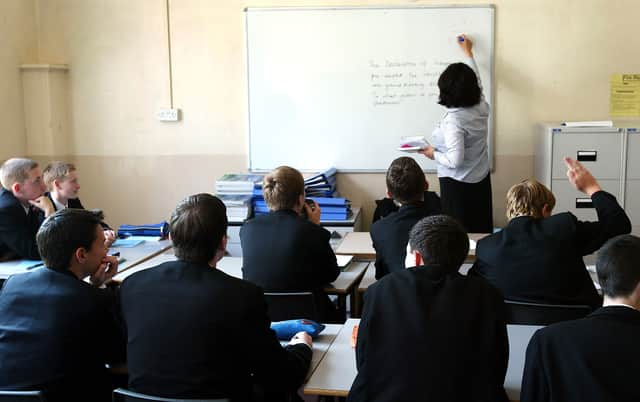 If a pay deal has still not met by this time, the NEU will launch further strikes on:
15 March – national strike across England and Wales
16 March – national strike across England and Wales