Prince Harry: 'Not hundreds queuing' for Spare, bookseller admits
"Time will tell if it's going to keep being as big as everyone thinks."
Watch more of our videos on Shots!
and live on Freeview channel 276
Visit Shots! now
A London bookseller has said there are "not hundreds of people queuing down the street" for Prince Harry's new tell-all book, Spare.
The book's launch follows days of intrigue after it accidentally hit the shelves in Spain several days early, and "industry buzz" has compared it to JK Rowling's Harry Potter series.
And it comes amid royal revelations in interviews with ITV's Tom Bradby and Anderson Cooper, CBS, which saw Harry walk back claims of racism from his relatives.
Spare asserts that the princes pleaded King Charles not to wed their stepmother Camilla; that Harry killed 25 Taliban fighters in Afghanistan; that psychedelic drugs helped him with post-traumatic stress and discusses Harry's unresolved grief for his late mother, Diana.
Speaking in Waterstones, Leadenhall Market, in the City of London, today (Tuesday, January 10), bookseller Ewan Shepherd said the launch did not see "hundreds" lining up for copies.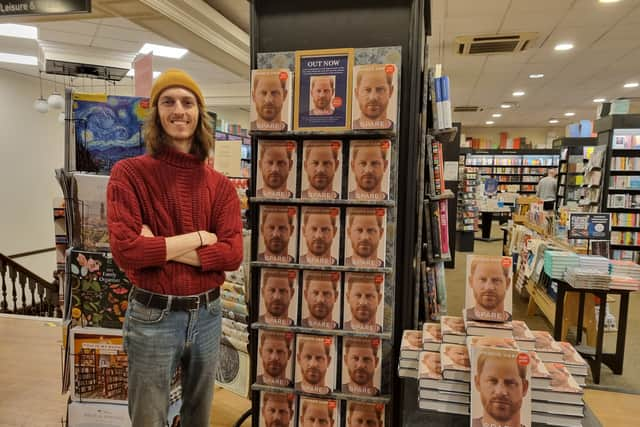 "It's one that the industry as a whole has been building toward in the same way - they keep comparing it to the Deathly Hallows, the last Harry Potter book," he told LondonWorld.
"Obviously the landscape of bookselling is very different now so I wouldn't say there's hundreds of people lining up outside the store, queuing up for it.
"We did have some people at the door this morning, but it's more the online pre orders and the click and collect orders.
"We got dozens of customer orders for it - so people are still ordering it and waiting for it."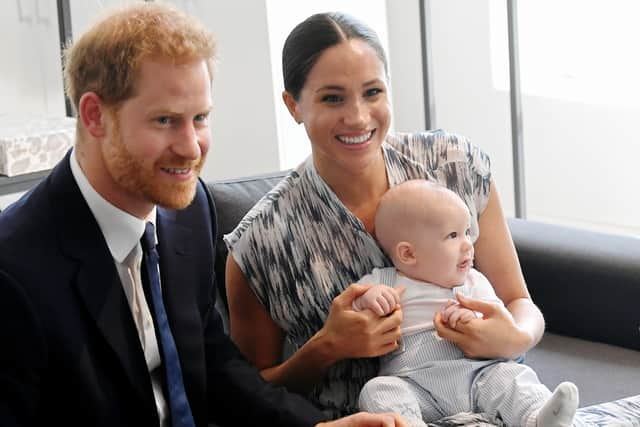 On the price drop - from £28 to £14 - he added: "It's half price today as part of the company offer so that isn't a tell on the value, it's what we as a company have decided to retail it as.
"We've had a lot of people coming in and asking about it and I think the press response has helped propel that interest generally.
"It is a big title and it's as big as everyone's been predicting for it. Time will tell if it's going to keep being as big as everyone thinks.
"The one thing I would say is it's a book where people want to know what he has to say, whether they're going to like it or not."
And Ewan admitted: "The reviews have been quite strong and our sales on it have been good - it's been the launch we were expecting.
"Some books are books of the moment but judging the quality of the writing and the ghost writer who worked on it, I think it could maintain interest. It's been a very strong launch."
The Royal Family has yet to respond to any claims in Spare.