It brings an end to her six week spell as prime minister during which she lost the confidence of MPs, party members, the wider public and her fiscal policies spooked financial markets.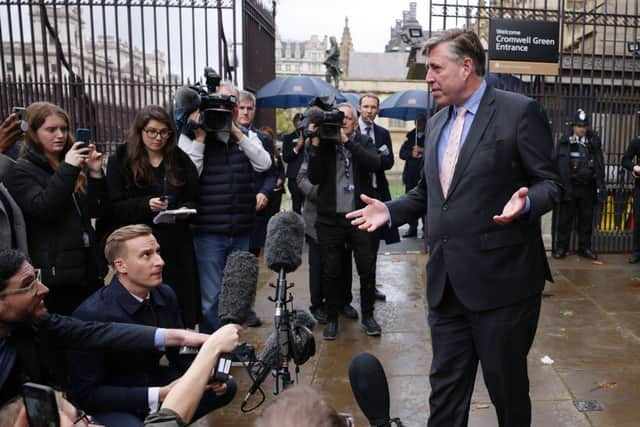 Sir Graham Brady, the chairman of the 1922 Committee, confirmed a leadership contest would be concluded by Friday October 28, before the fiscal plan was announced on October 31.
Speaking outside Downing Street after Truss's announcement he said: "We are deeply conscious of the imperative of the national interest and hope to resolve this."
Who is Sir Graham Brady MP?
Sir Graham was born in Salford and attended Altrincham Grammar School.
He studied law at Durham University where he was involved in student politics, and became a Tory MP in 1997, when he was elected to Altrincham and Sale West by a majority of 1,505.
He has since served on a number of select committees and is now chairman of the 1922 committee.
He was a supporter of Brexit in the 2016 referendum. He was awarded his knighthood in 2018 for services to the public and politics.
He is married with two children and met his wife Victoria Lowther at Durham University.
What is the 1922 committee?
The 1922 Committee is a group of backbench Conservative MPs which meets weekly and elected Sir Graham as its chairman.
According to UK Parliament, it was set up in 1923 to 'facilitate cooperation within the party.' Frontbenchers can attend its meetings but not be committee members.
A vote of no confidence or triggering of a leadership election can happen if 15% of Tory MPs write a letter to the chairman of the 1922 committee - 54 MPs is the current number required.
Race for next Conservative leader
The race to be the next leader of the Conservative party and prime minister will be completed by Friday October 28, Sir Graham has confirmed.
It is expected the ballot will be open to the parliamentary party i.e. Conservative MPs. Mr. Brady said Conservative party members "would be consulted" but he did not say how.
Rishi Sunak is currently favourite to replace Ms. Truss as leader and prime minister. Chancellor of the Exchequer and two time party leader candidate, Jeremy Hunt, has ruled himself out of standing.
Penny Mordaunt is also tipped to contest the leadership while former prime minister Boris Johnson is being given an outside chance of a return with some bookmakers quoting odds of 7/1.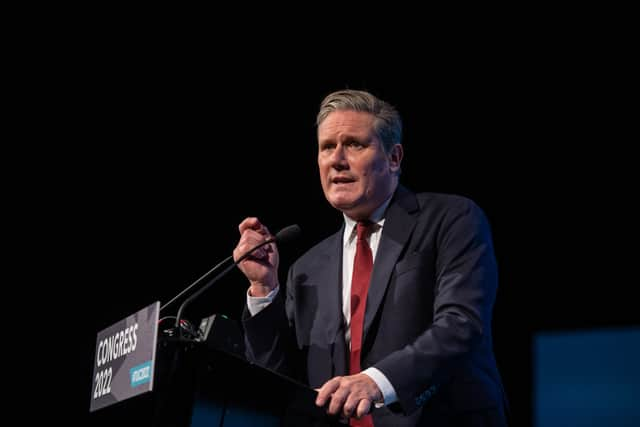 Keir Starmer calls for general election
Labour Party leader, Sir. Keir Starmer, has responded by calling for a general election.
Mr. Starmer described the crisis gripping the Conservative party as a "revolving door of chaos". It is unlikely a new Conservative party leader would call an immediate general election.
"After 12 years of Tory failure, the British people deserve so much better than this revolving door of chaos.
"In the last few years, the Tories have set record-high taxation, trashed our institutions and created a cost-of-living crisis.
"Now, they have crashed the economy so badly that people are facing £500 a month extra on their mortgages.
"The damage they have done will take years to fix. Each one of these crises was made in Downing Street but paid for by the British public. Each one has left our country weaker and worse off.
"The Tories cannot respond to their latest shambles by yet again simply clicking their fingers and shuffling the people at the top without the consent of the British people. They do not have a mandate to put the country through yet another experiment; Britain is not their personal fiefdom to run how they wish.