Dancing on Ice 2023: Joey Essex spotted kissing skating partner Vanessa Bauer backstage at ITV show
Joey Essex has been spotted kissing Dancing on Ice skater Vanessa Bauer amid romance rumours
Watch more of our videos on Shots!
and live on Freeview channel 276
Visit Shots! now
Joey Essex has reportedly been seen kissing his Dancing on Ice skating partner Vanessa Bauer as rumours continue to grow that the pair are dating.
The Only Way is Essex star, 32, from Southwark, has been deflecting questions on his relationship with the 26-year-old German dancer since rehearsals for the show began in October.
The paid have continued to not disclose the nature of their relationship despite being pressured in interviews.
On Sunday, Joey and Vanessa performed a steamy routine as Danny and Sandy from Grease which saw host Holly Willoughby comment on their "chemistry".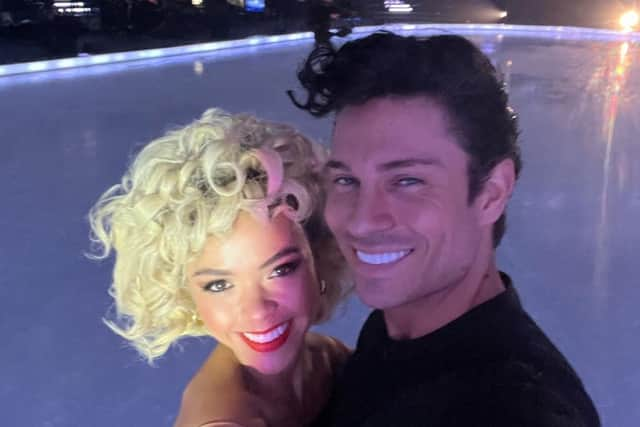 Since Sunday night it has been revealed that the couple shared a kiss in the backstage marquee area of the show following their routine.
A source told The Sun: "A number of people saw Joey and Vanessa kissing.
"We were all surprised because until now they've danced around what's happening, you know lots of 'he's great', 'she's great', lunches and attending parties, to the point where I think everyone wondered if there was anything other than a flirty friendship there.
"But there was nothing friendly about these kisses, if you get what I mean.
Joey has since shared that he enjoys how Vanessa is strict during training and is putting the reality star in his place.
Following Joey 'confirming' his relationship with Vanessa Bauer on Sunday night, the reality star told The Express: "She is beyond strict but I love it.
"I wanted someone who's very strict, I wanted someone to put me in my place and tell me what's wrong and right.
"Double early all the time, we have to get there an hour or two early every time before skating.
"Off-ice training we do, she's really putting me through it but I'm really happy to have Vanessa because she's a really nice girl insight and out and it's been great working with her."
Holly Willoughby pressed the couple on Sunday night when she asked: "You were like a real life Sandy and Danny" out there. Have you got something you want to tell us, you two?"
Joey then told the hosts: "Danny and Sandy are getting on pretty well" as he looked at his skating partner Vanessa before adding: "If you know what I mean?" before winking at the audience.
Holly then asked: "I mean, is it going steady, as they'd say in Grease?"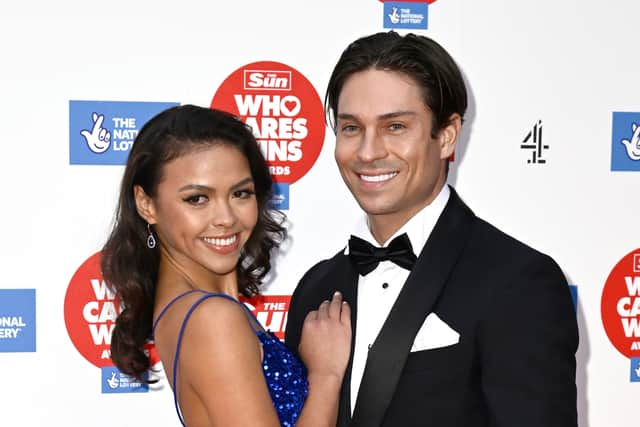 Joey then confirmed: "Of course yeah, always steady." whilst Vanessa looked uncomfortable by the questioning.
Phillip Schofield pushed the couple further by asking: "Are you confirming this?"
The reality star responded with: "I'm not confirming anything" as the pair laughed with each other.
Fans were quick to express disappointment with the show after Vanessa looked "uncomfortable"' by the questioning.
It appears the couple may have fallen for the show's 'curse' but are yet to officially confirm their relationship.