Carol Vorderman claimed she hasn't weighed herself in 24 years while sharing the diet she follows to maintain her enviable figure.
The former Countdown host, 62, who lives in Bristol, explained that she stopped weighing herself after completing a 28-day detox in 1999.
Speaking on the Table Manners podcast, Carol said that in her thirties, whilst married to her ex Patrick King, she loved pasta but felt that she only ate "to stay alive and awake".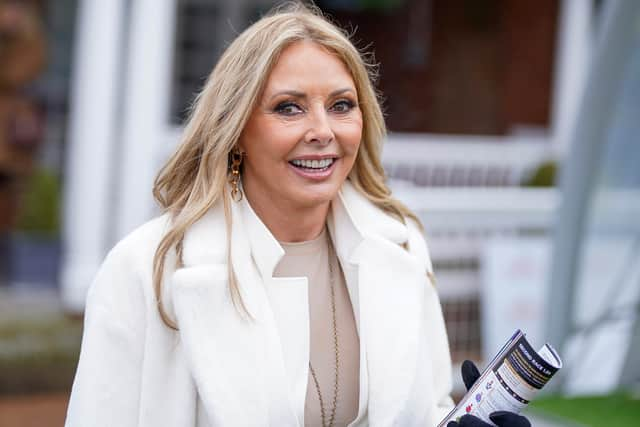 After putting on some weight, she started a detox diet which gives "all your organs a way of naturally detoxing".
Carol explained: "It was slated by nutritionists at the time because it was a 28 day detox diet. No meat, no wheat, no dairy, no sugar, for 28 days."
She added that the detox "changed everything" she bought, saying: "(I was) super high on veggies, not potatoes. I won't buy normal potatoes because the detox changed everything I bought."
When asked by podcast hosts Jessie and Lennie Ware what was in her fridge, Carol replied: "Lots of vegetables, a bit of coleslaw, fish, turmeric shots, which I love, fruit, Greek yoghurt, cottage cheese."
The former Countdown host also admitted that she can't have chocolate in the house as she will eat them before the vegetables.
Carol continued: "After the detox diet, I haven't weighed myself since 1999 - don't know what I weigh. I won't let anyone tell me what I weigh - you know when you go for medicals."
However, she said she doesn't worry about what she eats when she goes out and some of her favourite meals include pasta, fish and chips.