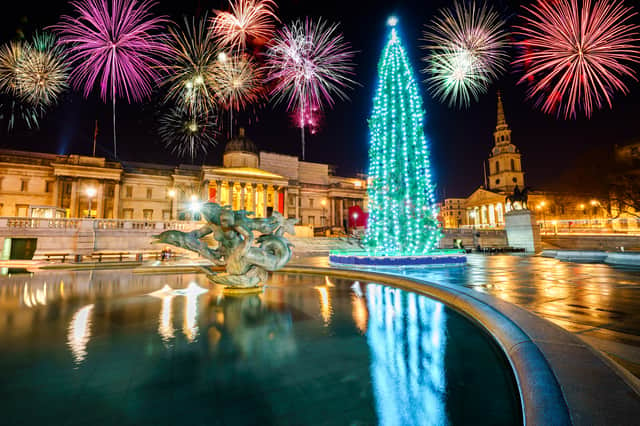 Mayor of London Sadiq Khan announced on Monday night that the event, which was set to be open to around 6,500 key workers and members of the public, would not be taking place.
Ticket holders had expected a night of live music, food stalls and a big screen but now a live broadcast looking back at 2021's highlights, will be shown live on BBC One and iPlayer instead.
The mayor declared a "major incident" in the capital on Saturday due to the rising cases and the impact on frontline services.
It came as 65,525 new cases were confirmed in the past seven days and London hospital admissions saw a 29% increase in the last week.
He said: "With infections of Covid-19 at record levels across our city and the UK, I'm determined to work closely with partners to do everything we possibly can toslow the spread of the new variant and ensure our NHS services are not overwhelmed this winter.
"This means that we will no longer be hosting a celebration event for 6,500 people on Trafalgar Square this New Year's Eve. This will be very disappointing for many Londoners, but we must take the right steps to reduce the spread of the virus.
"I'm proud that we will still have an incredible broadcast spectacular to watch on our screens, which will showcase our great city to the rest of the world."
Mr Khan previously declared a major incident on January 8 due to high Covid rates, but was able to stand it down on February 26.
Other major incidents have included the Grenfell Tower fire in June 2017, the terror attacks at Westminster Bridge and London Bridge and the Croydon tram crash in November 2016.
And with London also having some of the lowest vaccination rates in the country, Mr Khan urged people to get their booster jabs.
"We know that the vaccine offers our best defence against the virus," he said.
"There are now more clinics in London delivering vaccines than at any point during the pandemic. I urge all Londoners to book their appointment or to go to one of the many walk-in centres across the capital as soon as you can."