A medieval law dating back nearly 800 years may be used to block the relocation of three historic food markets in east London.
Havering councillors have backed the council's objection to the City of London Corporation's plans to move Billingsgate, Smithfield and New Spitalfield wholesale markets to Dagenham Dock, based on a Royal Charter dating back to the time of King Henry III.
The objection was lodged after the corporation's main decision-making body, the Court of Common Council, voted last year to deposit a Private Bill in Parliament to relocate the markets.
The only formal objection received, from Havering Council, referenced a Royal Charter from 1247, which could prevent the markets' move.
The charter, officially the Royal Charter of the Liberty of Havering, granted by King Henry III, forbids rival markets from operating within "a day's sheep drive" of Romford Market, equating to 6.6 miles.
The proposed location of the markets in Dagenham Dock is squarely within this area.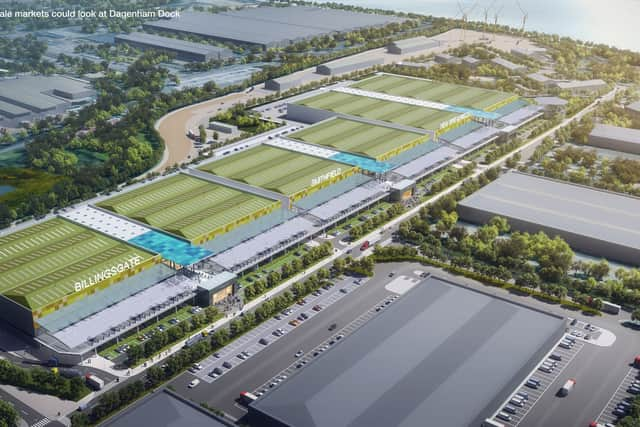 On March 22, Havering Council leader Ray Morgon asked his colleagues to support the objection by sending a "strong message" to the government via a vote.
He added: "It has been advised to us that it's prudent to take a vote on this, to signal our support for our market here in Romford and that we want it to continue to be a viable market for the future."
The council's key demand is that the City of London forbids any sales to members of the public, as current proposals will allow the overnight market to remain open until 9am for members of the public.
If it does not withdraw its objection, the law will go to an opposed bill committee where four MPs will listen to evidence from the City of London and Havering before deciding whether any changes should be made.
According to Parliament's clerk of private and hybrid bills, Simon Armitage, the law will not go before a committee until the City of London "indicates its readiness for this to happen".
A spokesperson for the City of London said co-location of the markets in Dagenham would be the best way to "secure the long-term future" of the three markets but did not comment on Havering Council's demands.