Beavers are to be re-introduced to Ealing again as part of plans to "rewild" the capital.
Conservation groups have received £39,154 in funding from City Hall to create a habitat for Eurasian beavers at Paradise Fields in North Greenford.
The new site, in Ealing, is being transformed into a "flourishing and immersive wetland" by Citizen Zoo, Ealing Wildlife Group, Ealing council and Friends of Horsenden Hill.
It is one of 22 projects sharing in almost £1 million of "rewilding" funds.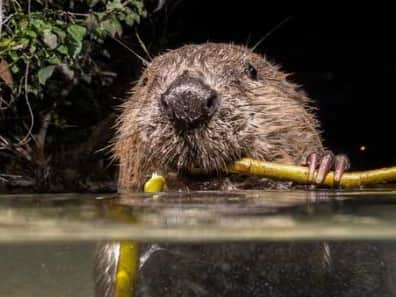 Other projects include creating a "pollinator corridor" in Bexley and a bat-friendly habitat at Beverley Brook in Barnes.
City Hall said that altogether these projects will enable around 116 hectares of priority habitat to be restored or created, the equivalent to five St James's Parks.
Along with the funding announcement, the mayor of London, Sadiq Khan has published a 47-page taskforce that identifies 11 potential 100 hectare "rewilding opportunity zones" to be explored in outer London.
These include the Colne Valley, Ruislip Woods, Enfield Chase, the Thames Marshes and Bromley Downs.
Announcing the funding on World Rewilding Day, the mayor said: "We are now facing dual climate and ecological emergencies worldwide, which further threaten our ability to survive on our planet.
"Despite the harm inflicted on the natural world, we have the power to make amends, and I am committed to ensuring that London is at the vanguard of efforts to reverse the trends of declining biodiversity and the destruction of nature."
Mathew Frith, director of research and policy at London Wildlife Trust, Rewild London Fund partner and Rewilding Taskforce member,  said:  "This funding enables an exciting tranche of biodiversity projects to further progress nature's recovery in the capital.
"They will help strengthen, enhance and extend the important network of over 1,600 Wildlife Sitesthat forms the foundations of nature conservation in London, and thereby contributes to a wilder, greener city.
"We look forward to overseeing the delivery of these which should raise the bar for the critical restoration of priority wildlife habitats and the recovery of populations of species, from harvest mouse to tawny owl, and bumblebees to beetles, to make London a better place for nature, which people can experience close to hand."