A fire in Edmonton is under investigation by the Metropolitan Police.
Eight fire engines from the London Fire Brigade scrambled to an industrial estate in Edmonton just after 2.30am on Sunday.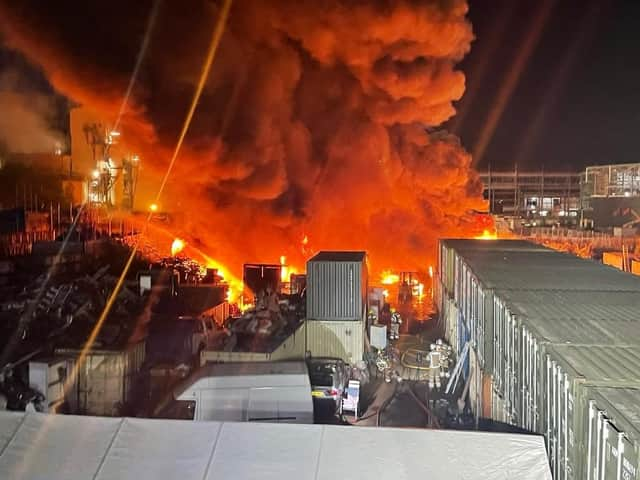 Around 60 firefighters attended the large fire on Eley Road, and it was under control just less than three hours later.
Fire crews from Edmonton, Chingford, Walthamstow, Tottenham and surrounding stations attended the scene.
Fortunately no one was injured, but fifteen shipping containers, an artic lorry and trailer, a car and a forklift truck were damaged.
A car and a truck at an adjacent property were also destroyed.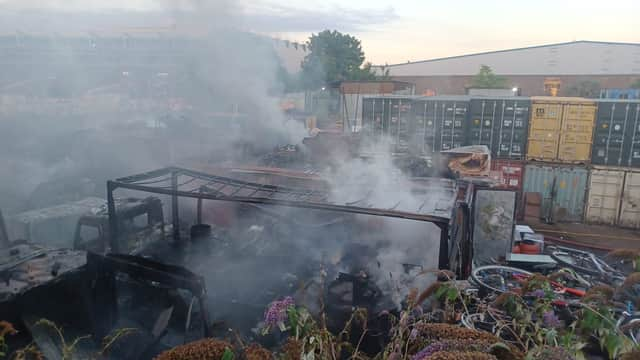 Station Commander Dave Hill, who was at the scene, said: "This was a very challenging fire for crews due to its location on an industrial estate, which made access challenging at times.
"It was also a very visible fire which created a lot of smoke. Firefighters worked extremely hard in tough conditions to bring the fire under control."
The cause of the fire is under investigation by the Metropolitan Police.