The guide is published online today and in this weekend's Sunday Times.
In it, the judges praise Crouch End for its distinct cultural scene. Without a rail station, the area has a relatively remote location in for London.
The judges write: "It's all about the green spaces and the independent shops in this lively north London suburb.
"There's a vibrant market-town feel to the streets that radiate out from the clock tower, where you'll find dozens of cafes, bars and restaurants.
"The grand Victorian and Edwardian houses draw in plenty of celebrities, there are parks galore, two cinemas, sports clubs and a swimming pool. Best of all, there's a friendliness here that's often absent in the capital – people say hello to each other on the street."
Six other London neighbourhoods - Beckenham, 'Hackney borders', Earlsfield, King's Cross, Notting Hill, Woolwich - are featured in the comprehensive guide (see below), which includes 72 locations across the UK.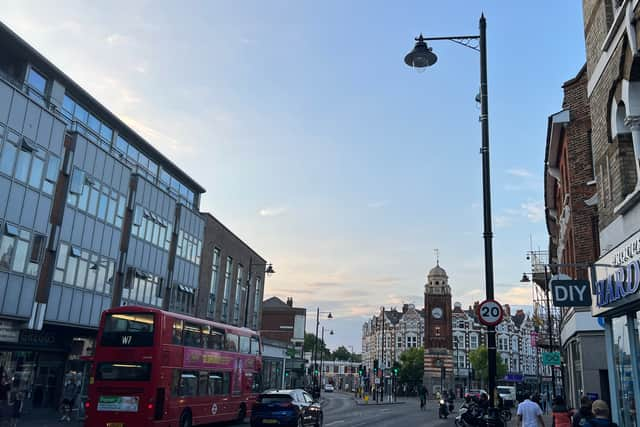 Sunday Times Best Places to Live 2023
The guide's editor, Helen Davies, said: "When times are tough, where we live matters more than ever. Attractive surroundings, good neighbours and a comfortable home are the best defences when the stresses of modern life seem overwhelming.
"This guide is a celebration of towns, cities and villages that are each a fantastic place to live in 2023 from Orkney to Felixstowe, the Chew Valley to Manchester city centre. Whether you're downsizing, trading up or getting onto the property ladder, there will be somewhere to suit you."
Sunday Times 'best place to live' - Wadhurst, East Sussex
Wadhurst, in East Sussex, was named the overall winner, praised for its "good schools, convenient transport connections, an amazingly well-stocked high street and stunning scenery".
They said it offers "pretty much everything needed for modern life in miniature".
This year's guide, sponsored by Halifax, is the newspaper's 11th and features more new entries than ever before.
Previous winners of the Best Places to Live in Britain title are: Stamford, Lincolnshire (2013); Skipton, North Yorkshire (2014); Newnham, Cambridge (2015); Winchester, Hampshire (2016); Bristol (2017), York (2018), Salisbury, Wiltshire (2019), Altrincham, Cheshire (2020) Stroud, Gloucestershire (2021) and Ilkley, West Yorkshire (2022).
Kim Kinnaird, the director of Halifax Mortgages, said: "At Halifax, we know it's where you live that really makes somewhere feel like 'home'. What people look for when choosing where to live is a very personal choice. We know that the housing market can sometimes feel daunting when there are so many locations and things to consider. But looking at these fantastic locations is a great start, with options for different budgets and family situations, alongside an exciting blend of urban and rural living."
Also listed, in the Sunday Times Best Places to Live guide, in alphabetical order:
Beckenham, BR3
Judges highlight Beckenham's outstanding schools, choice of stations, lively high street and green spaces.
David Bowie wrote Life on Mars in Beckenham and got his Ziggy haircut at a salon on the high street.
The judges say: "It's the parks rather than rock 'n' roll history that make Beckenham special. Beckenham Place Park has ancient woodland, playgrounds, a wild swimming lake, a Sunday farmers' market and two tempting cafes, while Kelsey Park is a glorious setting for tranquil lakeside walks."
Hackney borders N1 and E8:
The judges say: "The canalside sweet spot where De Beauvoir's wide, leafy streets and Georgian houses meet Haggerston's modern flats is the perfect place to take advantage of both Hackney's edgy energy and Islington's culture and classy shops.
"Top marks, too, for the community spirit on show in the transformation of the Kingsland canal basin into a nature reserve, or the CuppaPug cafe's distinctive take on pet therapy."
Earlsfield, SW18:
"Earlsfield may be overshadowed by the multi-million pound trophy homes in neighbouring Wandsworth and Clapham, but with its pretty period houses, riverside walks, lively high street, solid state schools and an easy commute to Waterloo, we think this southwest London suburb is the perfect place to put down roots," say the judges.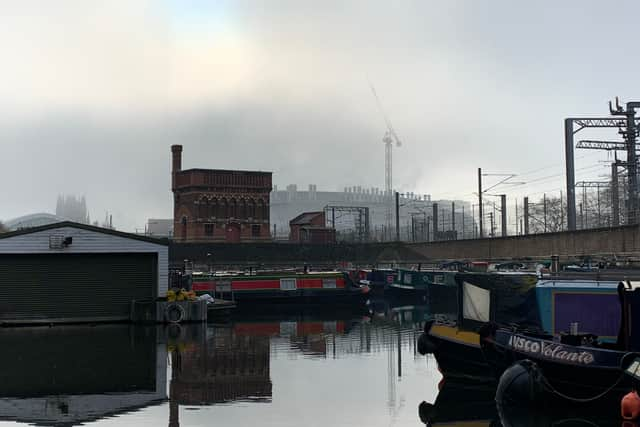 King's Cross, NC1
The judges say there has been a "fresh burst of energy in the N1C development" in King's Cross this year.
"The vast new Lightroom gallery is making a splash with its David Hockney show and the billion-pound Google groundscraper is taking shape ahead of completion in 2024. All this adds additional lustre to N1C's already considerable strengths: the best transport links in Britain; destination dining and shopping in the converted Victorian warehouses clustered around Coal Drops Yard; calming canal walks; and a vibrant cultural scene."
Notting Hill, W11
"A rush of new restaurant openings has put Notting Hill back at the top of the menu for wealthy buyers looking for a location with good connections to central London, plenty of culture of its own and a relaxed, liveable feel that's noticeably absent from other parts of prime central London," they say.
Woolwich, SE18
The judges note that the opening of the Elizabeth Line has "transformed an unheralded stretch of southeast London riverside into one of the most exciting neighbourhoods in the capital".
"Along with dramatic views of the Thames and excellent connections into central London, the area also has an impressive cultural offering, craft beer pubs, cafes and shops, which make it fertile ground for young professionals seeking a foothold on the London property ladder," they say.