It is 20 years since artist Margaret Muller was brutally murdered in an east London park - and police have launched a fresh appeal for witnesses.
The 27-year-old died after being stabbed while jogging in Victoria Park on the morning of February 3, 2003.
At around 8.30am she was discovered collapsed on a pathway between the rose gardens and the children's play area.
Margaret, of Wallis Road, Hackney Wick, was an artist who had travelled from America to study at the Slade School of Art, University College of London.
A post-mortem examination gave a cause of death as multiple stab wounds.
No one has ever been convicted for Margaret's murder.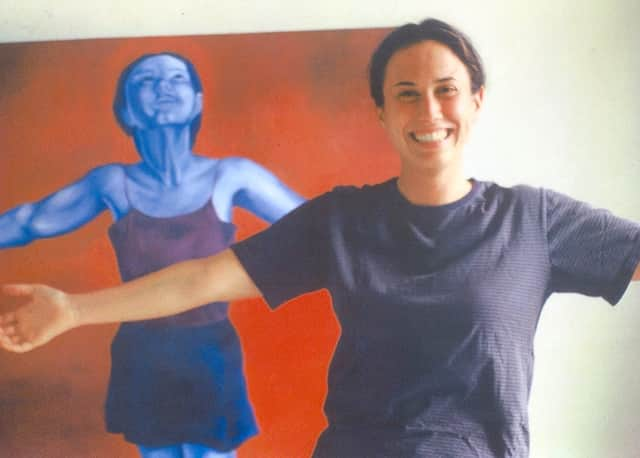 Detective Chief Inspector Amanda Greig, of the Met's Specialist Casework Team, which looks at unsolved murder investigations, said: "It is now 20 years since Margaret's shocking murder – an attack that left an indelible mark on the consciousness of a generation.
"I know people may think that too much time has passed for someone to be held to account for this heinous crime, but that is simply not the case.
"We are very keen to receive new information that, for whatever reason, someone has felt unable to provide previously. I want to appeal to anyone who has information that could help us to identify the person responsible for Margaret's murder to do the right thing and come forward.
"For two decades, Margaret's family have had to endure the agony of not seeing her killer face justice – this is something no family should have to live with and I urge anyone who can help to get in contact immediately."
Investigators are keen to hear from anyone who may have seen anything suspicious in or around the Gascoyne Estate on the day of the murder - or anyone who was in the park that day.
The Met says that while detectives retain an open mind about the possible motive, intelligence suggests that Margaret could have been the victim of a failed robbery attempt.
As a result of previous appeals officers concentrated their efforts around the Queen's Gate entrance to Victoria Park.
Officers are particularly keen to trace anyone who witnessed a person walk past The Britannia pub, formally called The Victoria Park Inn, and enter the park through the Queen's Gate entrance at around 7.10am.
Alternatively, witnesses may recall a person sprinting back through the Queen's Gate entrance along Gascoyne Road and towards the Gascoyne Estate between 8.30 and 8.40am, shortly after the murder.
Anyone who can assist is asked to contact the Specialist Casework Team on 0208 785 8267; if you wish to remain anonymous please call Crimestoppers 0800 555 111.