Met commissioner Sir Mark Rowley has revealed two or three officers are set to appear in court a week charged with dishonesty, abuse and violence, as the force confronts failings.
Sir Mark urged Londoners not to "lose heart" in their police force as the organisation seeks to remove corruption and raise standards.
The police chief vowed the city "will see progress" as he acts to reform the beleaguered force - but confessed "it will be painful" and institutional rot could not be removed overnight.
It comes after months of scandal - from the vile Charing Cross WhatsApps and Child Q, to the killing of Sarah Everard and the officers who joked about the bodies of murdered sisters Bibaa Henry and Nicole Smallman - saw former commissioner Cressida Dick forced out.
But the slew of shocking revelations did not let up, with Sir Mark confronted by now ex-PC David Carrick confessing to a decades-long string of rapes, violence and sexual abuse.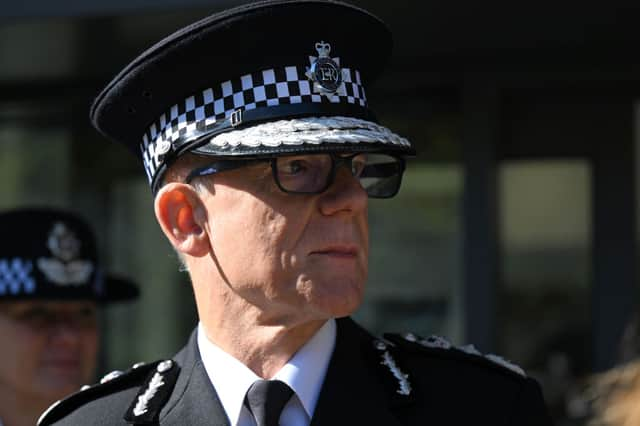 And just yesterday, Met school liaison officer PC Hussain Chehab admitted having sex with a 14-year-old girl and possessing indecent images of children as young as two.
Speaking at City Hall today (Wednesday, January 25), Sir Mark, who mayor Sadiq Khan has described as a "reforming commissioner", warned people to expect a "trickle" of court cases.
He said: "Looking at the next few weeks ahead, most weeks there's two to three officers going to court for criminal cases.
"It tends to be a mixture of dishonesty, violence, and violence against women and girls type of offences - domestic violence, sex offences.
"There's two to three a week that are appearing in court."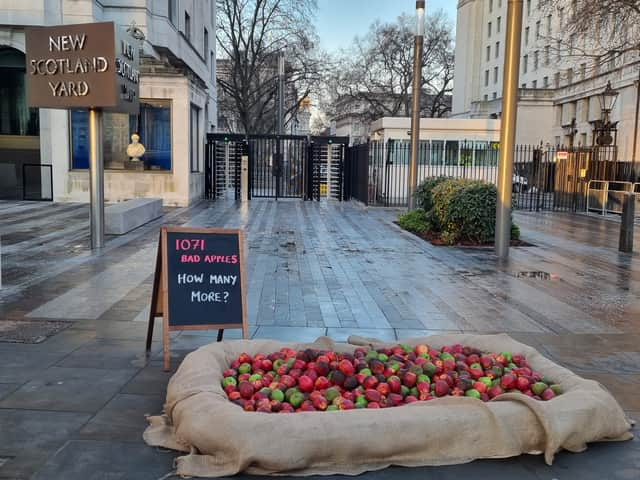 Sir Mark told the assembly: "You will see progress from us step by step as we chase more trust, less crime and higher standards.
"We must improve dramatically for London. But lifting the stone and revealing painful truths will not be resolved overnight."
He continued: "I mustn't pretend it will do and I hope you understand it can't be done. We have to prepare for more painful stories as we confront the issues that we face.
"We've discussed before the systemic failings that create these problems of these officers that corrupt our integrity.
"As we put in more resources; more assertive tactics; as we're more open to people reporting incidents from within and without the organisation; as we more determinedly take on these cases, it will tackle the problems we face but it won't be rapid and it will be painful."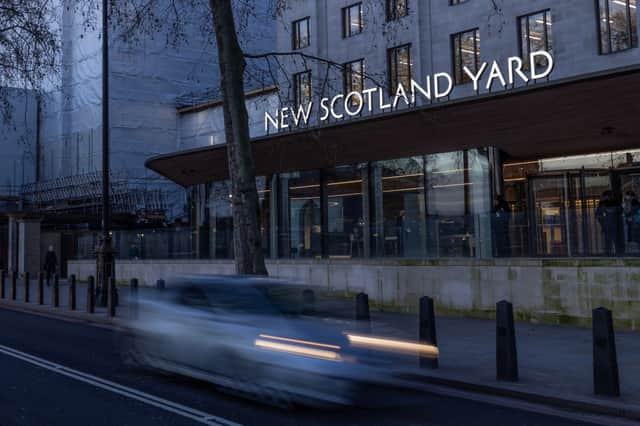 He added: "In that context we need your support and the support of the people of London.
"Please don't lose heart as we confront these issues, as we do this necessary and painful work to finally confront those and rid the organisation of those who corrupt our integrity."
Commenting on PC Chehab, Sir Mark said it was "ghastly" and that he "apologise[s] to the victims - they should not be facing that at the hands of a police officer - and their families.
"It's another one of these cases that will trouble the people of London and we're going to keep coming back to cases like this as we surface them."
A review of allegations of domestic violence or sexual offences against Met Police officers or staff over the past ten years, has begun which has seen more than 1,000 cases reopened.
The commissioner said the force was "moving heaven and earth" to process all cases by the end of March, when he intends to deliver an interim report on progress.
He said there would be a number of cases which were not a cause for concern, a number which would prompt vetting reviews and a number where renewed investigations would start.