Caudel Haughton of Conisborough Crescent, Lewisham, was arrested by Met officers on April 22 and charged with Filipe's murder on Sunday April 23.
He will appear in custody at Bromley Magistrates' Court today (Monday April 24).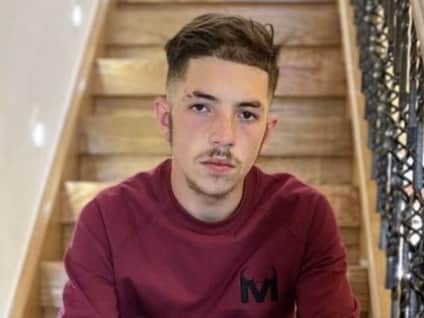 Filipe's family has launched a Gofundme page to raise money for his funeral.
They wrote: "Our son and brother, Filipe, was tragically taken from us by senseless knife crime with no provocation on April 15 2023 at only age 20.
"He was a very much loved member of our family and his loss will be felt strongly forever.
"His friends are forever going to miss his company, jokes, laugh and smile.
"Filipe was one of the funniest people you could come across, and always put his friends and family first. He would be willing to give his last pound away to someone else who needed it and shared everything he had. Filipe was a very spiritual person and was using this to find himself and to become the good strong young man we knew he would grow to be.
"No one plans for someone to die at 20 years old. Especially not for them to be taken so violently and suddenly. We hope that you are able to donate or share this link to help us be able to give him a funeral and send off fitting of the good person he was.
"Rest in Peace Filipe - we love you forever."